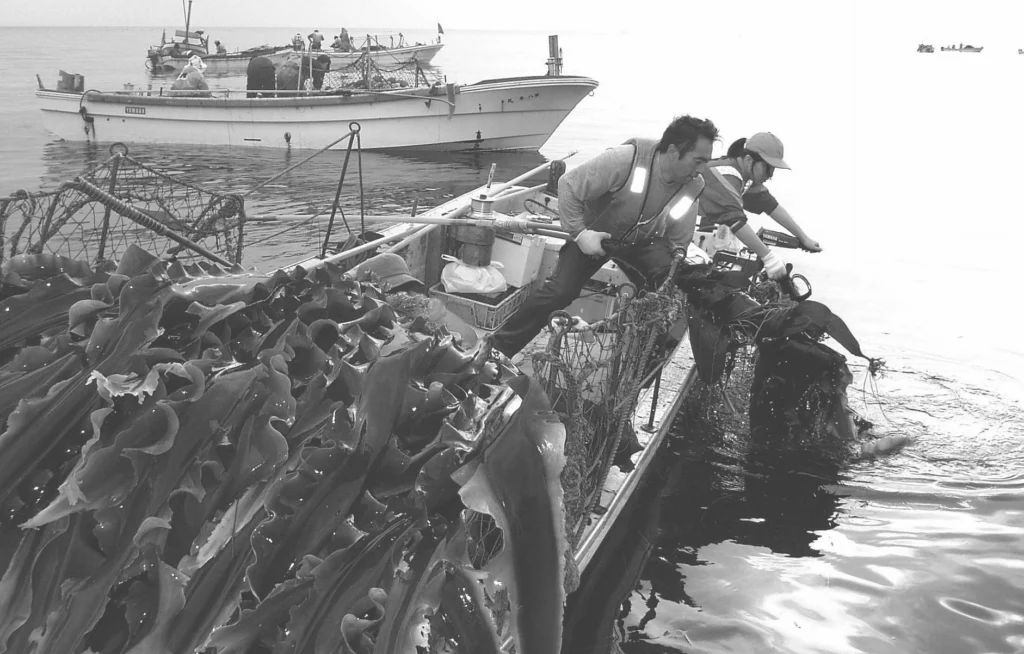 Depths of flavor.

For much of its history, Japan maintained a mostly vegetarian diet. Buddhist monks who live in temples and follow a diet known as shojin ryori (similar to a macrobiotic diet) were the country's most influential (and strictest) adherents. An essential technique to enrich their food with deeper flavor was steeping konbu (sea kelp) in boiling water to form konbu dashi (konbu soup stock). Konbu dashi added a third dimension of taste, which the Japanese (and now the rest of the world) call "umami." Umami translates to "pleasant savory taste;" some of the descriptors attached to the flavor's somewhat amorphous definition are "rich," "earthy," "deep," and "pleasant." It is no wonder konbu became inseparable from Japanese cuisine. In fact, the chemical compound responsible for producing umami was first scientifically identified in konbu.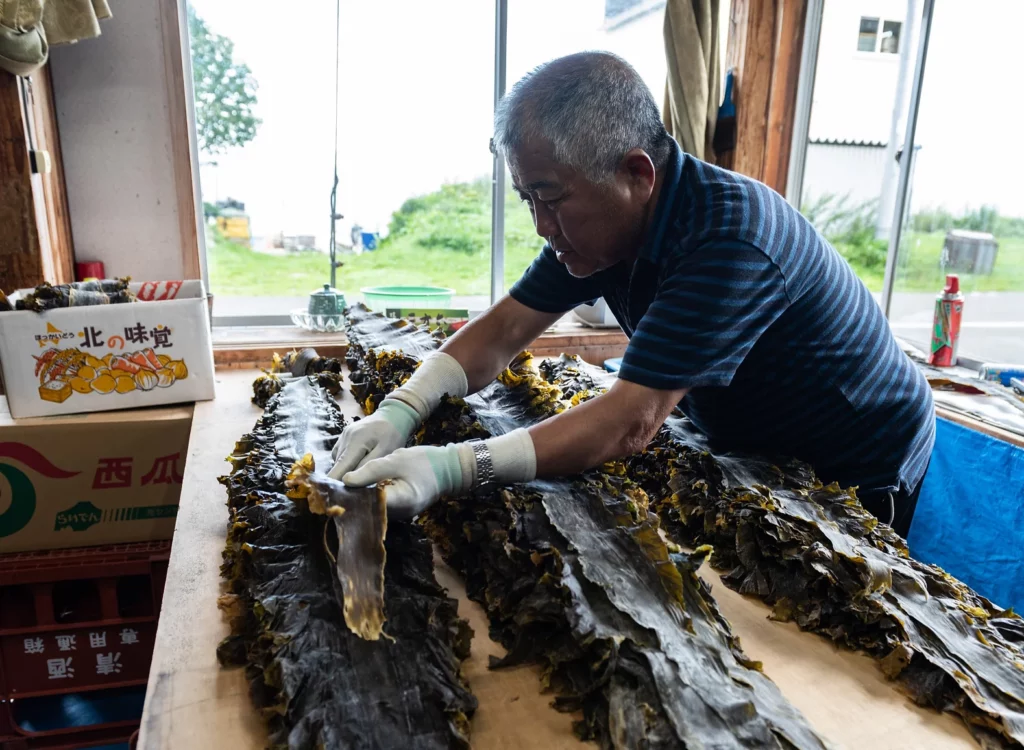 In Japan, the famous phrase tenka no daidokoro ("kitchen of the world") is Osaka's nickname. Even during the Edo period (1603-1868)—the era of Tokyo's ascendance—Osaka was and remained the center of Japanese food. For many, the thought of Osaka conjures memories of buildings with protruding octopi, the sounds and smells of grilled takoyaki, and the excitement of okonomiyaki table-top cooking. But the reason Osaka acquired its lofty food reputation came from undersea, as the city was able to secure the best kelp crop over centuries of successful maritime trade. Today, Osaka continues to be a place of pilgrimage for international chefs seeking to unlock the culinary secrets of konbu. Though there are many types of konbu, the premium grade of Japanese lore is ma-konbu. In Osaka, the masters of ma-konbu come from the Doi family and the company bearing their name: Konbu Doi.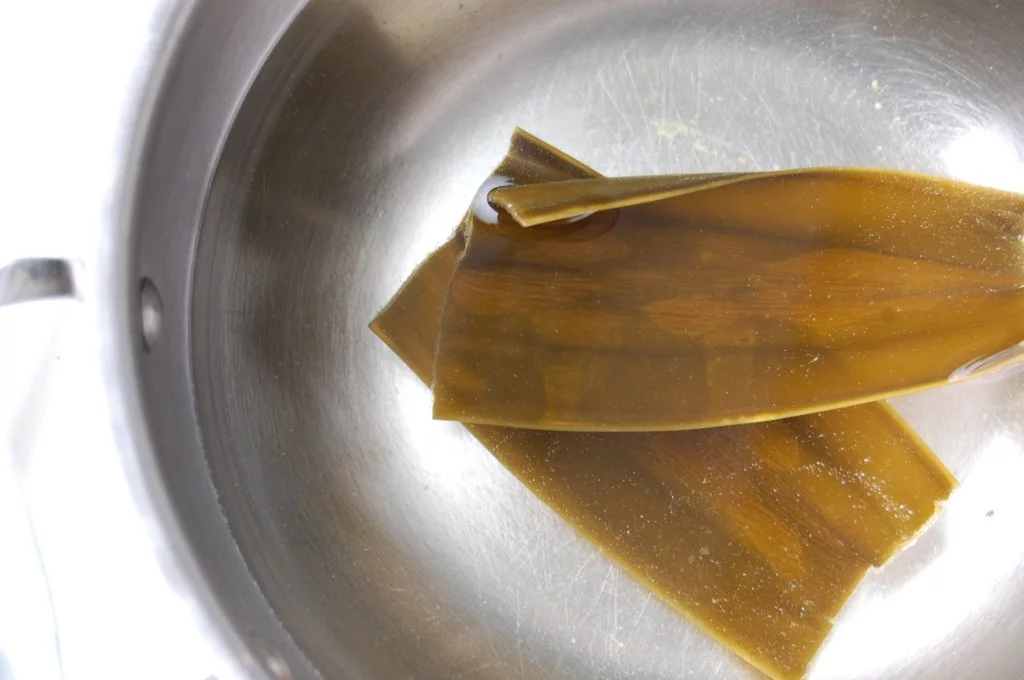 Local is global
The Doi family has been in the konbu business for nearly 120 years. With supplier relations thus firmly established, the current owner, Junichi Doi (henceforth Doi-san), makes annual visits to the town of Kakkumi-hama in the northernmost island of Hokkaido to review crop and harvest conditions. Doi-san's long-standing partnerships with the great kelp cultivators of the north ensure Konbu Doi receives the very best ma-konbu of the season consistently.
In recent years, however, the outlook has turned grim, as rising sea temperatures due to climate change have devastated wild konbu growth. Some harvests of late have yielded 97% less konbu compared with previous years, according to recent statistics reported by The Sankei Shimbun, a Japanese national newspaper. Not only does it impact Doi-san's work, but the possibility of ma-konbu's extinction has broad implications for Japanese culture. It threatens the continuity of traditional Japanese food, collectively known as washoku (classified by UNESCO as an "Intangible Cultural Heritage of Humanity"), which encompasses respect for nature, local foods, and the specialized knowledge of preparation and consumption. Such troubling statistics reveal the entwined relationship between human activity and the natural world.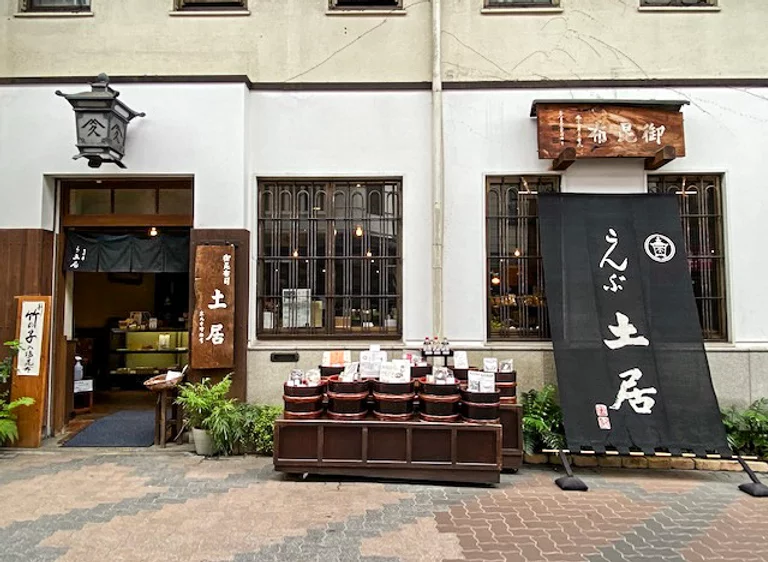 Despite precarious trends, Doi-san remains undaunted. He has taken his konbu obsession internationally, giving talks as far away as Italy and expanding shipping to include the United States and Taiwan. On the local side, Doi-san has been on a mission to save his time-honored industry, which is in an existential crisis. As the man in the middle, Doi-san must sustain demand on the consumer side and simultaneously stave off the steady decline of country life on the production side. In rural Hokkaido, cohorts of youth question their local prospects in the shadow of Tokyo's towering influence. Do they move, modernize, and adjust to urban life, or stay and maintain the timeless pursuit of their ancestors? Hoping to tip the scale toward the latter, Doi-san routinely gives talks in towns and schools in coastal Hokkaido. He is purpose-driven to revive wild konbu growth on the Japanese coast.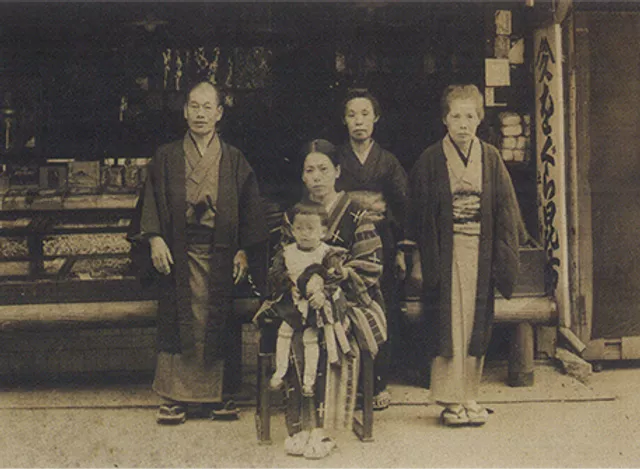 Typically, the Japanese keep sheets of dried kelp in the pantry, using them for konbu dishes (e.g., kobumaki), soup stock, or cooking rice. Konbu Doi offers fresh additional styles, such as ma-konbu powder, finely hand-shredded ma-konbu (oboro konbu), and bottled dashi konbu. Konbu Doi also offers soup stock packets for extra convenience. Unlike most Japanese soup stock packs, which combine ma-konbu with katsuobushi (dried bonito flakes), Konbu Doi packages the ingredients separately, as independent packets for steeping, allowing for maximum umami flavor extraction.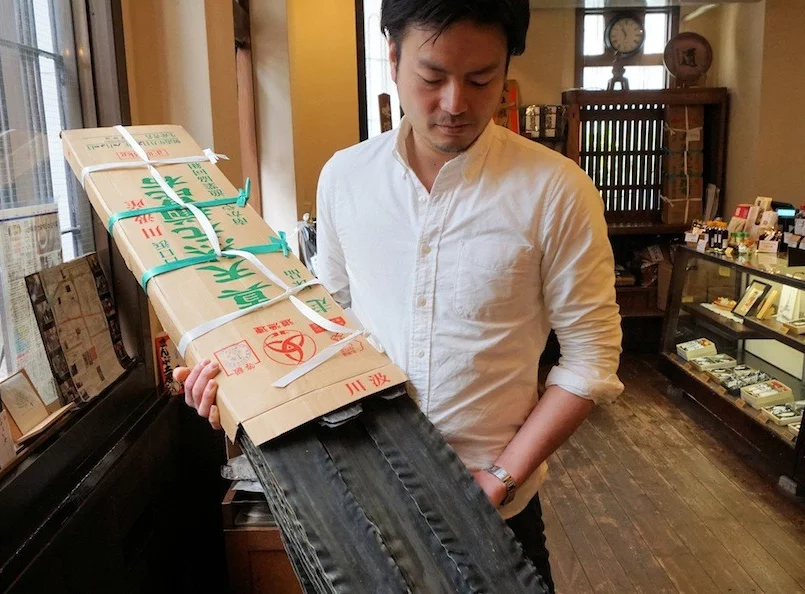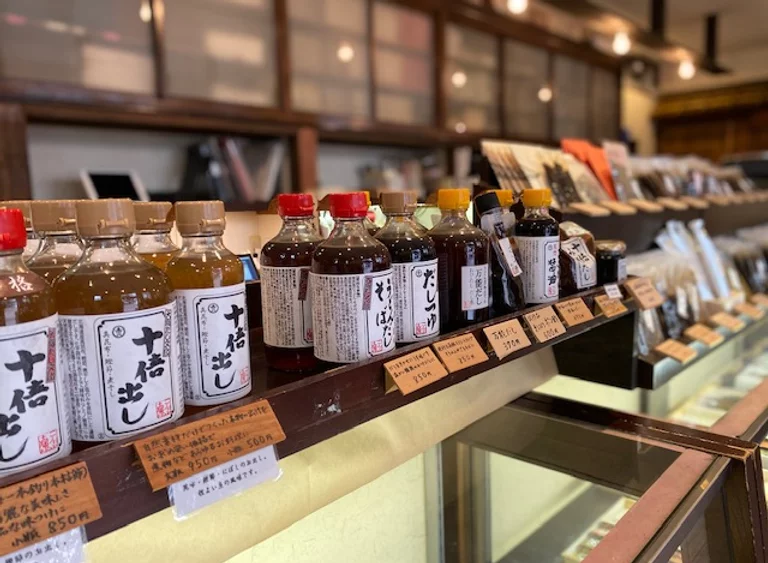 Konbu Doi products use only traditional ingredients and do not use any additives or flavor enhancers, including those exempted from labeling, such as processing aids. Any elements in Konbu Doi products beyond ma-konbu itself (such as the salt included in their bottled dashi soup stock) are labeled to display their local Japanese source. The Doi family takes this very seriously, as producing healthy products transparently is a source of pride and a sign of authenticity—values ever more valuable with each successive generation. Indeed, their approach is best captured by Doi-san himself: "What is needed by the body tastes delicious."
7-6-38, Tanimachi 7-chome, Chuo-ku, Osaka, Japan
Contact us for more information about this or any other feature. We also provide recommendations and travel insights regarding your plans throughout Japan.