Tsubame City in Niigata Prefecture is famous today for its metalworks, though they once imagined a different destiny. As a region prone to seasonal floods from the Shinano River, the people's hopes of becoming a farming region capable of growing rice—that invaluable staple food of Japan—among other crops disappeared long ago. However, the area's abundant metallic mineral deposits foreshadowed their future.
Around the middle of the Edo period, Tokyo suffered devastating fire damage. As new construction began, demand for metal nails surged, and the people of Tsubame began producing them—though they were huge, cumbersome nails called waguki. During Japan's modernization following the Edo era, the market for Tsubame's unique waguki nails dropped sharply. They pivoted into metal housewares, including cutlery, kiseru (smoking pipes), and copperware. From that point forward, Tsubame was synonymous with metalsmithing.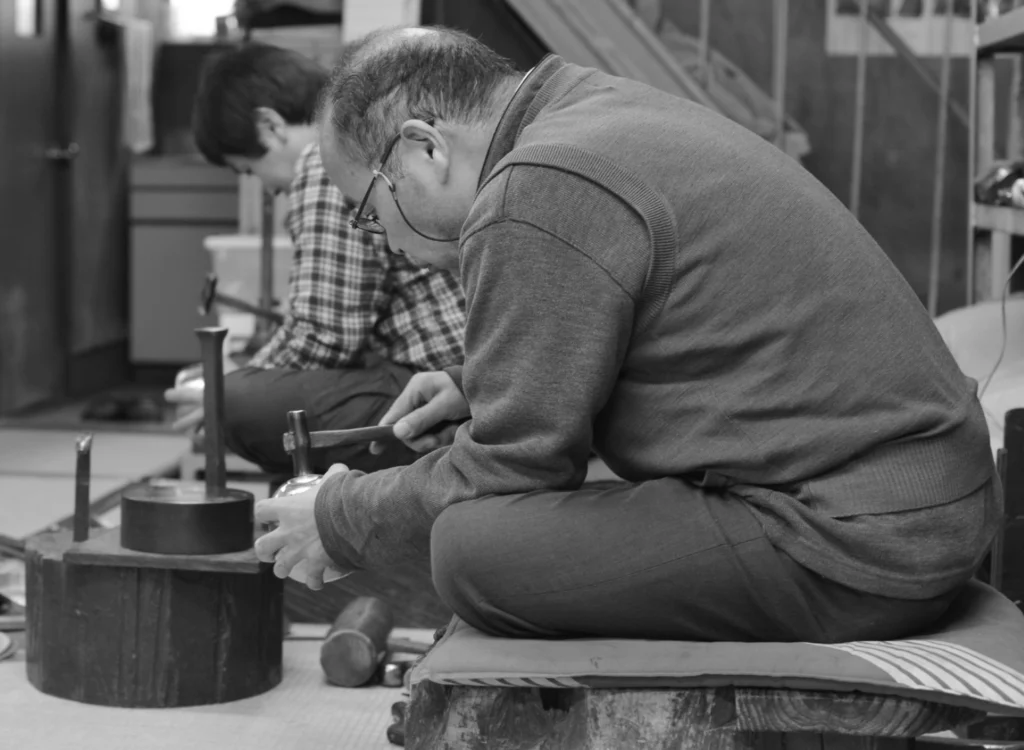 Fast-forward 100 years, and Fuukidou, Tsubame's premier copperware artisanry, outshines so many others. Before starting his own family company in 1945, Fuukidou's founder, Tomiji Fujii, worked for Gyokusendo, the oldest copperware company in Tsubame. Besides cultivating their unique style of copperware, Gyokusendo had the distinction of having an in-house Ningen Kokuhou working for the company. In Japan, Ningen Kokuhou is a designation meaning "human treasure." It is the nation's way of honoring and protecting an individual possessing a truly uncommon skill. Fujii-san was fortunate to be able to hone his craft in the presence of a master.
Today, Fuukidou is in its third generation and focuses exclusively on copperware for everyday use in the home. With pieces equally striking and elegant, each meticulously hammer-formed object is unlike any other, and changes with time. Depending on its usage, copperware develops a patina the longer one uses it. The patina is appreciated as part of the dynamic, evolutionary nature of beauty, and copperware's durability encourages continuous use for generations. In 1981, Japan recognized Tsubame tsuiki doki (hammer-formed copperware from Tsubame) as one of the nation's official traditional artforms.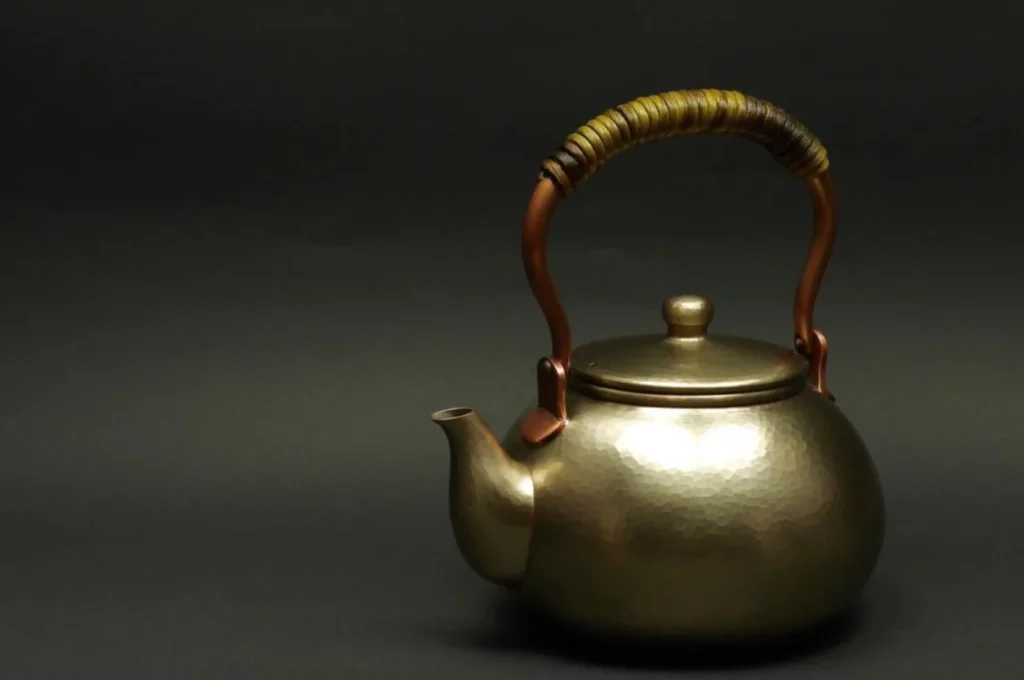 What is fascinating is the way copper is formed via hammer, with careful, deliberate, repetitious tapping to shape the body to proper form. When one considers what a hammer is for, it is easy to imagine its everyday function as a blunt-force instrument in the hands of a layperson. Hammers most often strike nails into their proper place. A judge slams down a hammer-like gavel to signal attention and order. But a hammer in the hands of a pure artisan is a delicate instrument of fine detail. Tapping delicately and precisely with finely honed technique delivers the beautiful round shapes and firm rigidity of Fuukidou copperware.
The interior of Fuukidou copperware is lined with tin to protect the copper and enable everyday use. Handles on most pots are wrapped in indigenous Akebi vine to keep cool. Each item's careful craftsmanship culminates in the spouts on Fuukidou products, ensuring a pour that leaves no excess water running down the spout. Fast heating, clean pouring, long-lasting, and visually stunning: that is Fuukidou handmade copperware.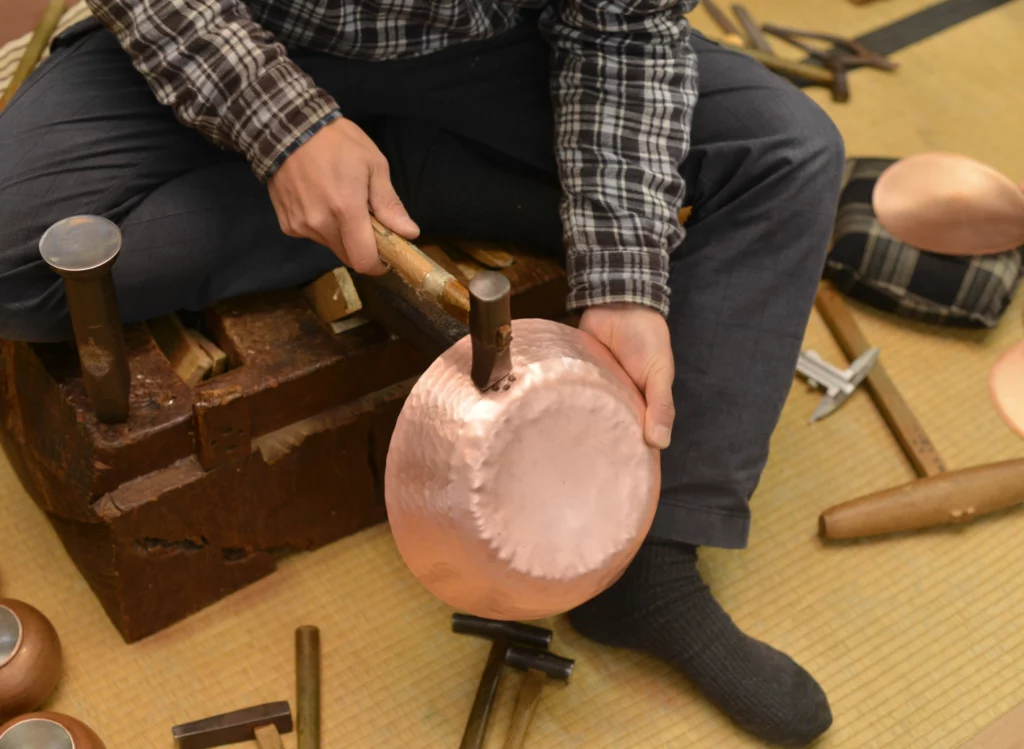 In today's world, when we consider value, what do we mean? Price? What about the usefulness of something in itself? Fuukidou copperware is valuable because it has a simple, everlasting purpose. Value is too often associated first with price, second with the product. The reverse is true for artisan crafts. The use of a product, stripped of all pretense, is its essence. Does it perform? Does it last? Such questions are the real determinants of the value of a commodity.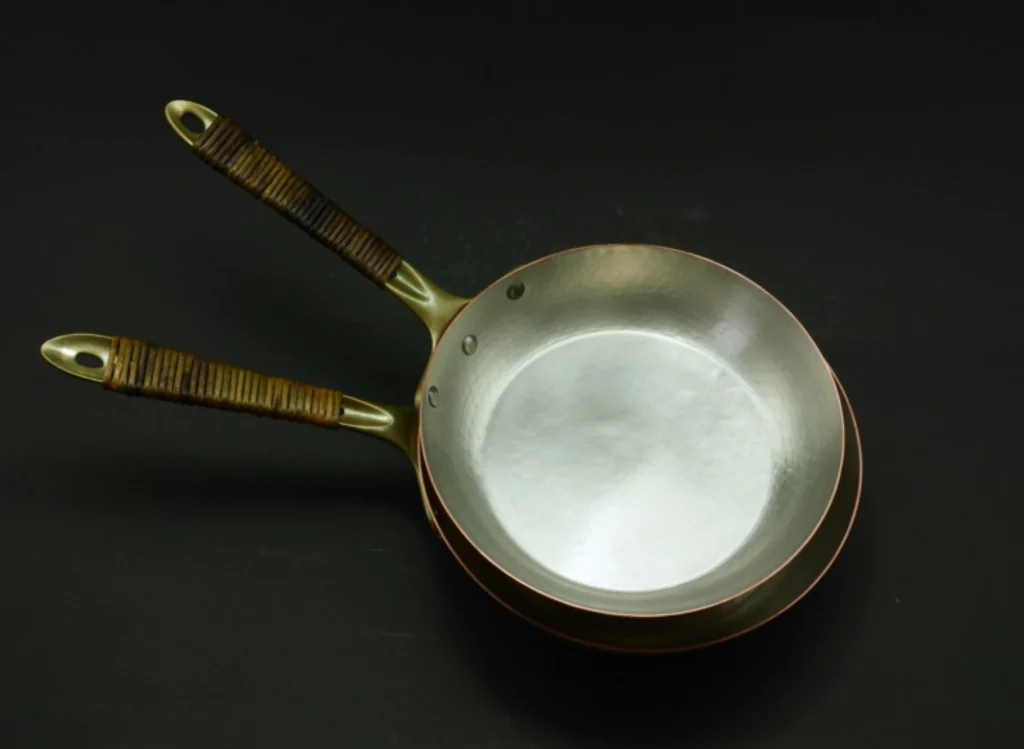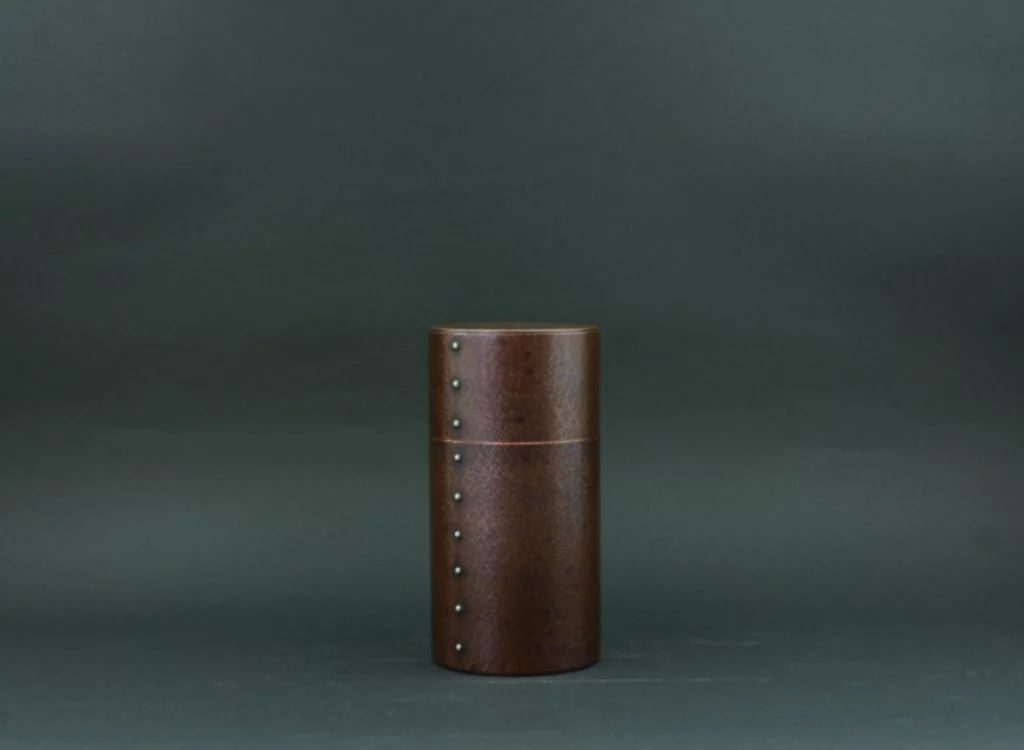 Nationally recognized quality like the copperware at Fuukidou is a rare find. Japan is an exceptional case because, unlike other parts of the world that had been colonized or completely revolutionized in one way or another, the country had the sheer luck to manage its evolution. Despite immense pressure to modernize from a growing global economy, the Meiji Restoration was a largely self-guided journey out of the feudal epoch and into the modern industrial one. Japan recognized and protected many cultural products and practices that could have otherwise withered away.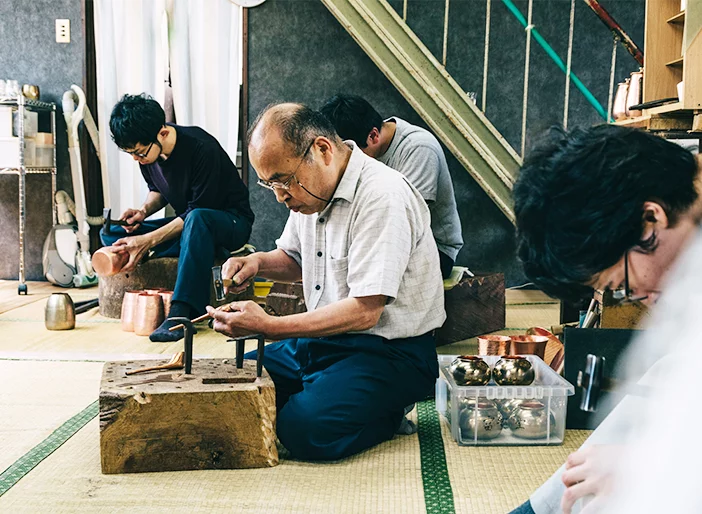 With mindful attention, one can hear echoes of Japan's traditional past in the tapping of the craftsman's hammer or the snipping of the paper master's scissor. One can bear witness to the aesthetic splendor in noh and kabuki dance and the traditional tea ceremony, and feel the past beckoning the present. Japan's traditional culture demonstrates equanimity through practice and mastery, but it also reflects an attraction to the indefinite, the unpredictable, and the imperfect. Handcrafted objects are the zenith of one of a kind, irreplicable pieces, where function remains true, but form differs in subtle, beautiful ways.
274-4, Hanami, Tsubame City, Niigata, Japan
​
Contact usfor more information about this or any other feature. We also provide recommendations and travel insights regarding your plans throughout Japan.