SERIES: Food Focus
Vol.3 Udon noodle | Kagawa Prefecture
Where Udon is King
Kagawa is the smallest prefecture by area (though not by population) in Japan and on the least-visited of the main islands, Shikoku. Yet, despite Kagawa's diminutive size, it is overrepresented in things to do, see, and eat. The prefecture's biggest international draw is the "art island" Naoshima, famous for Yayoi Kusama's colossal pumpkin installation and various art museums. Beyond that renowned attraction, Kagawa is equally well known within Japan for its olive oil production, artisanal soy sauce breweries (one of which is featured in Netflix's Salt, Fat, Acid, Heat), and the spiritually nourishing Konpira-san Shinto shrine. But Kagawa's status as the unrivaled champion of udon noodles is no exaggeration. It is worthy of our attention and appetites, and yours.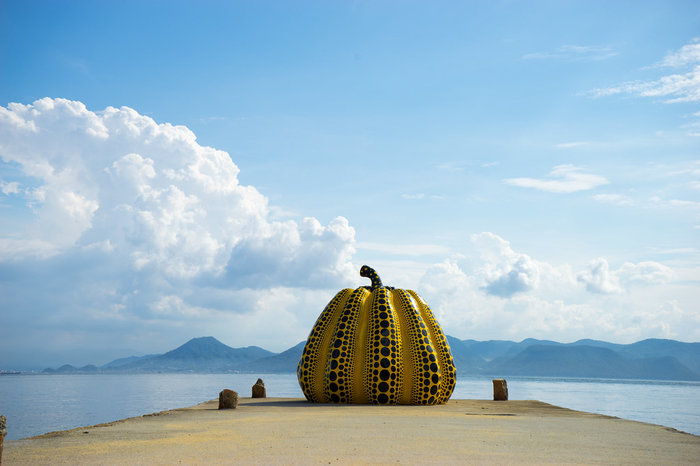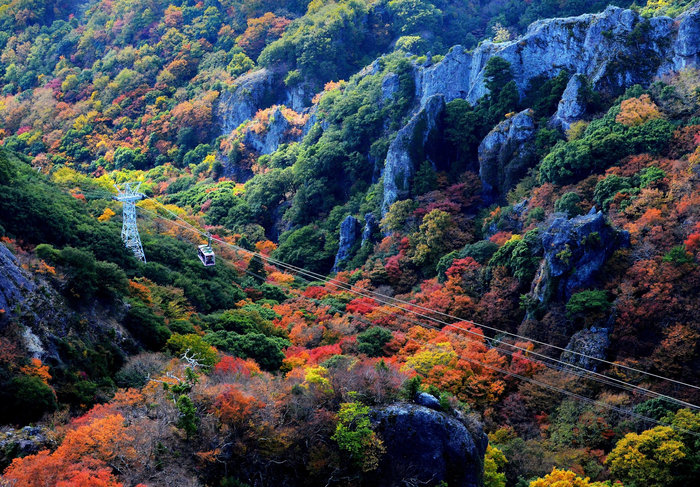 Udon stands shoulder to shoulder with ramen and soba to form the "big three" in the world of Japanese noodles and is the heftiest of the group. But not all udon is the same. Depending on the region, udon noodles can vary in thickness. Its taste can also vary due to regional differences in dashi soup stock. Our focus here is on the original and our favorite by far, Sanuki udon—Sanuki being the ancient name of Kagawa, the prefecture in which udon originated.
To say udon noodles are thick is an immediately conspicuous, surface-level observation. They have girth; they are plump, zaftig noodles. And they are delightful to grip with chopsticks and raise out of a bowl.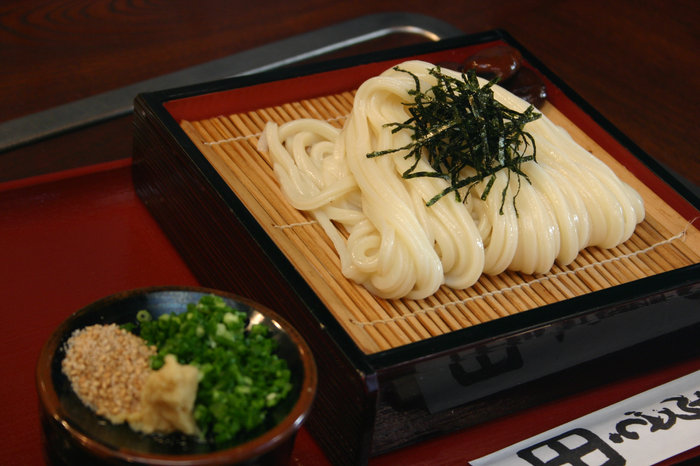 The other equally essential but unobservable feature of the noodle is its texture. Unfortunately, the English language has no equivalent for the Japanese word koshi to describe a suitably balanced udon noodle. "Chewy" doesn't quite capture it because a noodle too chewy is a ruined noodle. It must be koshi, soft enough that it comes apart when you bite into it, with the just-right texture and mouthfeel for Kagawans to consider it proper Sanuki udon. 
The last two elements distinguishing Sanuki udon are dashi and presentation. In Kagawa Prefecture, Sanuki udon is prepared using iriko dashi, or broth made from dried sardines, whereas udon elsewhere uses katsuobushi broth. Three styles of presentation predominate: kamatama, bukkake, and kamaage.
Kamatama
Kamatama noodles are prepared simply as a fistful of freshly boiled noodles topped with raw egg. They are as brilliantly satisfying as they are simple.
Bukkake
Bukkake style udon is presented in a shallow ladleful of flavorful broth-based sauce rather than the noodles fully immersed in soup broth (known simply as kake udon). It is a style that allows one to focus on the noodles with a splash of flavor.
Kamaage
Authentic kamaage udon is served with just-cut handmade noodles immediately boiled in hot water. The noodles are served in the same water used to boil them with a side of iriko dashi for dipping.
In Kagawa, udon's simplicity and ubiquity belie the dish's deep deliciousness. Below are some of our favorite midday stops.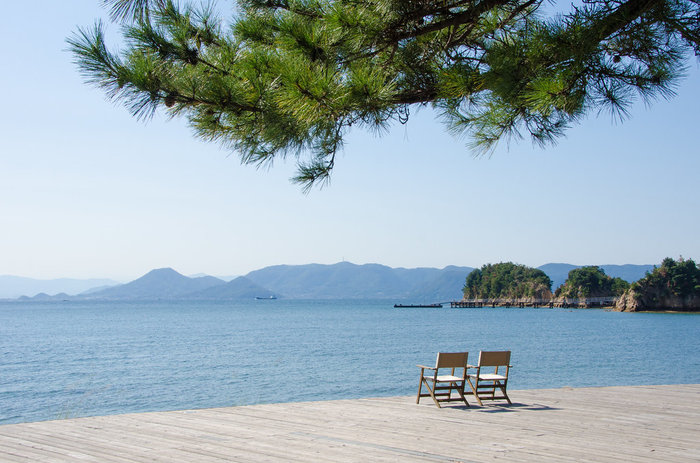 Editor's picks…
Note: Sanuki udon is not a dinner dish. Most udon restaurants close after lunch.
Yamashita Udon
284-1Yogitacho, Zentsuji Kagawa 
The must-eat here is bukkake udon, but if you want a genuinely Sanuki-style meal, pair it with a side of oden slathered in a seriously tasty miso sauce. Local legend has it that bukkake udon originated at Yamashita Udon, so give it a try.
Yamagoe Udon 
602-2 Hayukakami, Ayagawa-cho, Ayauta-gun, Kagawa 761-2207
Yamagoe is famous for its kamatama udon. Simple yet highly refined, the food is complemented by the charming garden surrounding the outdoor dining area. Don't let your determination falter if you find a line circling the block. It moves quickly, and the reward is easily worth the wait.
Tanikawa Beikokuten
1490 Kawahigashi, Manno-cho, Nakatado District, Kagawa 766-0203
An outstanding udon restaurant and a favorite among the locals. Tanikawa Beikokuten is open for about 2 hours each day (less than that if they sell out). The place is small, with room for roughly 15-20 seats in tight formation. Everything is within eyesight: the quiet master at work, shrouded in steam, crafting udon behind the cashier. The menu is super simple: hot or cold udon, with or without egg, to be eaten uniquely sans dashi, instead opting for soy sauce, vinegar, scallions, and their homemade green pepper topping. No pictures of the restaurant are allowed, but selfies with your magnificent bowl of udon are welcome.
Food lovers the world over always have a word to say about Japan. It is a food-obsessed country at all levels; from preparation to transportation to seasonality and peak freshness, Japan is a nation of the gastronomically-inclined who impart those values to each generation. Our Food Focus series explores Japan for the best versions of our favorite foods. Japanese people travel the country exclusively for food. Find out where and why.