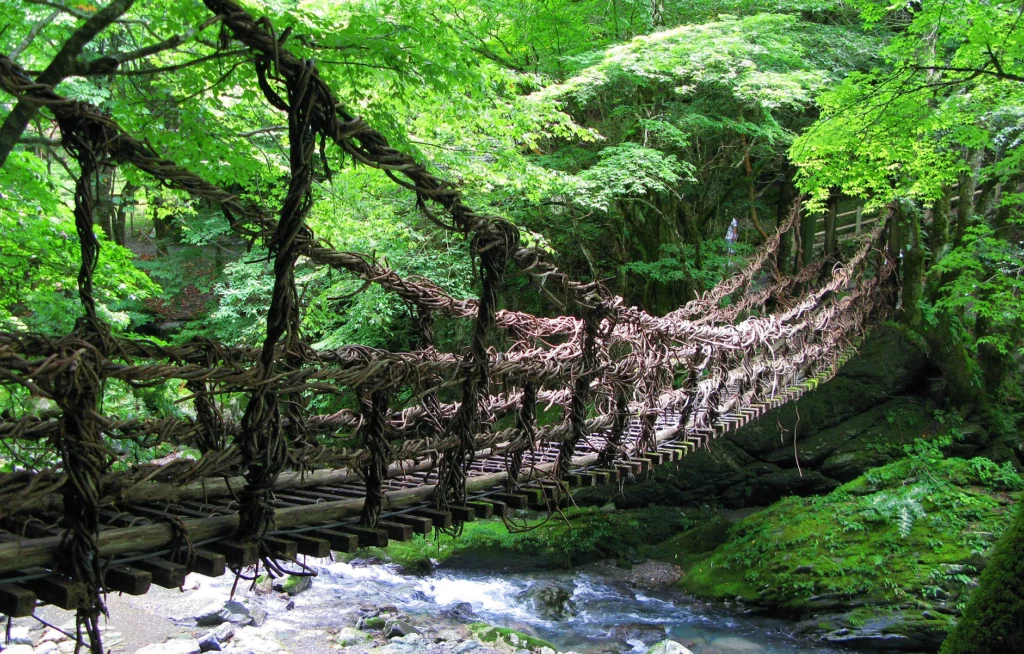 Site: Iya Valley | Tokushima, Japan
Iya Valley is essential to Unplugged Japan. It is the region to which we trace our beginnings. Several trips over as many years cemented its status as one of Japan's most impressive places. The thatched roof village-scape, densely forested topography, and enduring local foods underscore the feeling that Iya is a thread connecting us to a Japan that has mostly withered away. It is where a seemingly lost Japan can be found.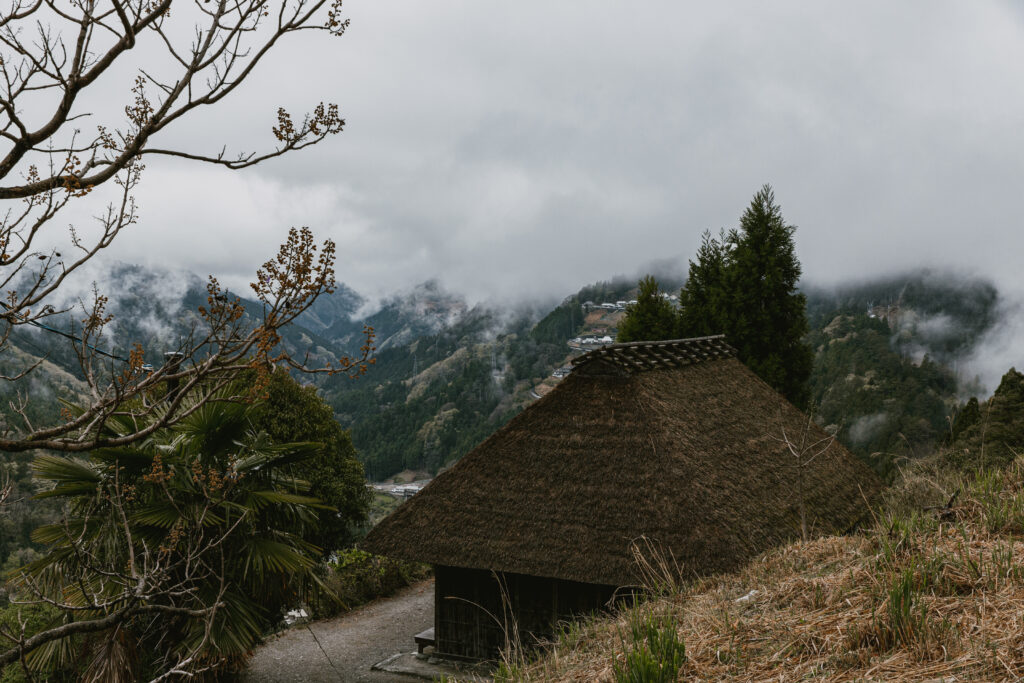 Iya Valley is peculiar. In a word, it is what the Japanese call a hikyō, a hidden place. Its remoteness is one of the reasons why it became the refuge of defeated Heike warriors a thousand years ago in the aftermath of an epochal war that brought about the country's first shogunate. Moreover, to avoid irritating mountain-dwelling spirits, the Japanese historically did not construct communities on hillsides when foothills were readily available. That tradition is why Japan has let many mountains and hills remain covered in forest, undisturbed. However, Iya's lack of flat, level valley floor makes it necessary for people to live in the steep, mist-covered hills.
At the base of the valley, the Yoshino River snakes its way through Tokushima Prefecture. The river bed's blue-green stone called Awa aoishi (Awa being the ancient name of Tokushima, aoishi meaning "blue stone") adds all the more to the region's enchantment.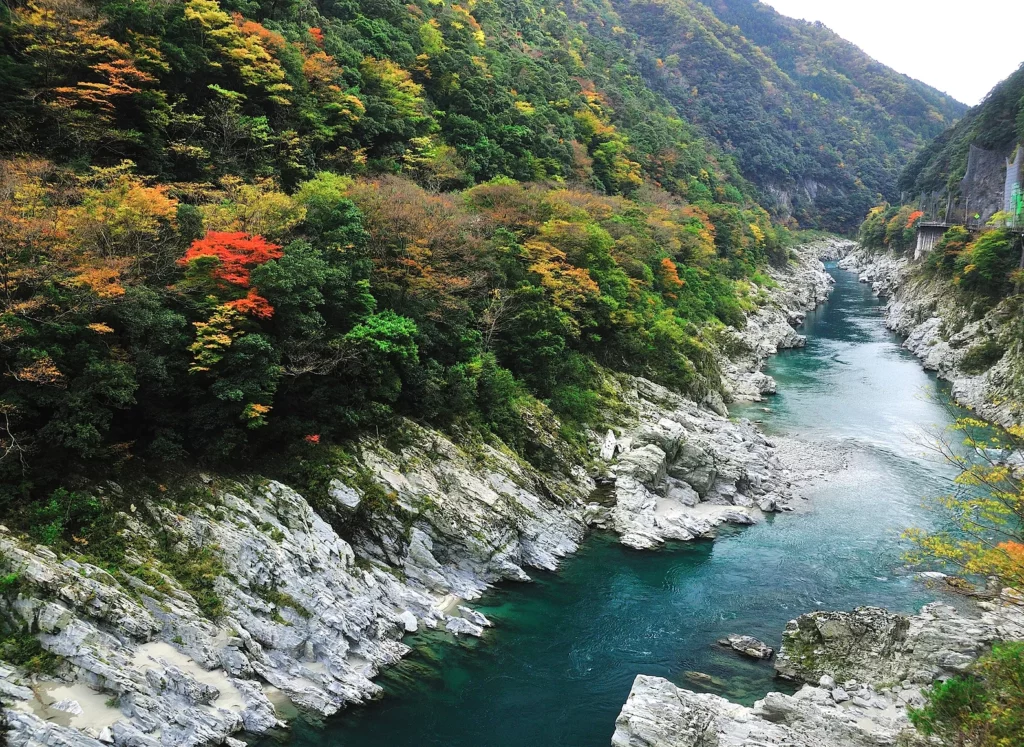 Where past and present collide
Alex Kerr, a sage of the valley of sorts, pioneered local revitalization efforts in Iya years ago, resulting in the Togenkyo area of Ochiai village. Togenkyois a collection of eight restored thatched-roof houses selectively upgraded to reflect modern conveniences. Each one includes updated kitchens, bathrooms, insulated windows, and Wi-Fi while preserving the original structure's integrity.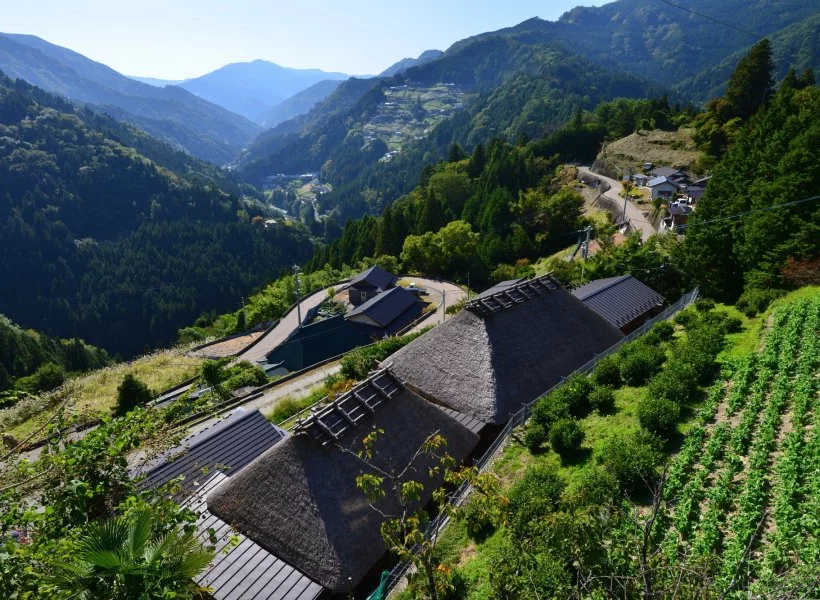 Kerr had the idea decades ago, when, while exploring Iya's depths in the 1970s, he found 300-year-old Chiiori in an abandoned state. The process of re-thatching the roof, repairing the worn interior, and modernizing it by integrating technologies such as under-floor heating and building out a bathroom outfitted with one of Japan's space-age toilets revealed a powerful insight: the best of both worlds is possible.
In a beautiful synthesis of past and present, Kerr's work in Togenkyo points us to the future, concretely demonstrating a way to live comfortably yet sustainably (and, we would also add, aesthetically) without destroying cultural legacy.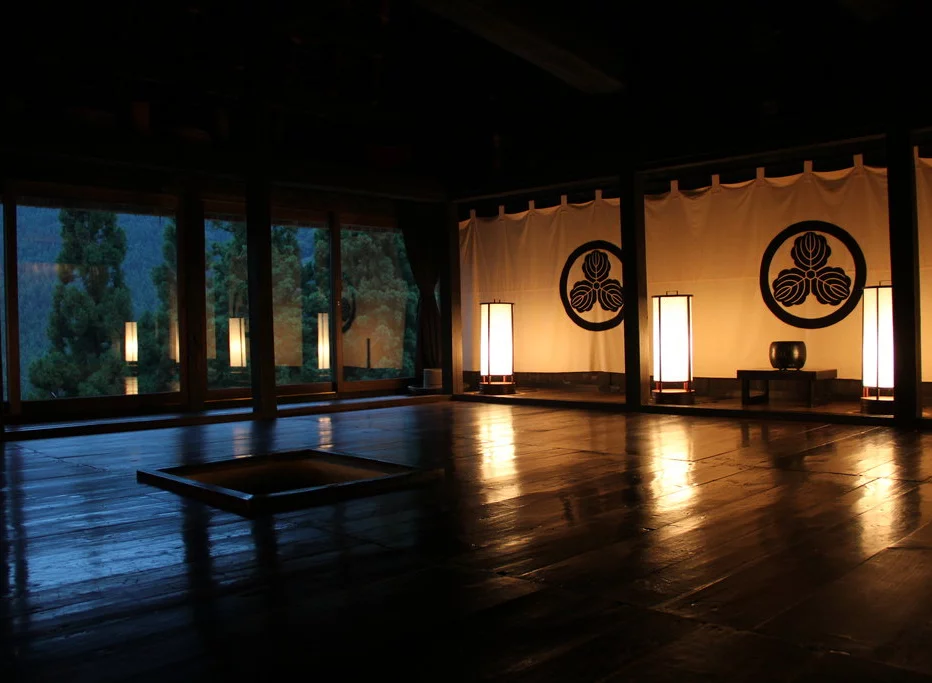 Throughout much of Japan's peripheral regions, including Iya, infrastructure is reliable, highly developed, and not in disrepair or neglected. Goods that one can find in big cities exist in the Japanese countryside. Despite the crisis of rural depopulation, which is depleting small towns everywhere, it is striking to see that the people are not left wanting as far as products, services, and infrastructure are concerned.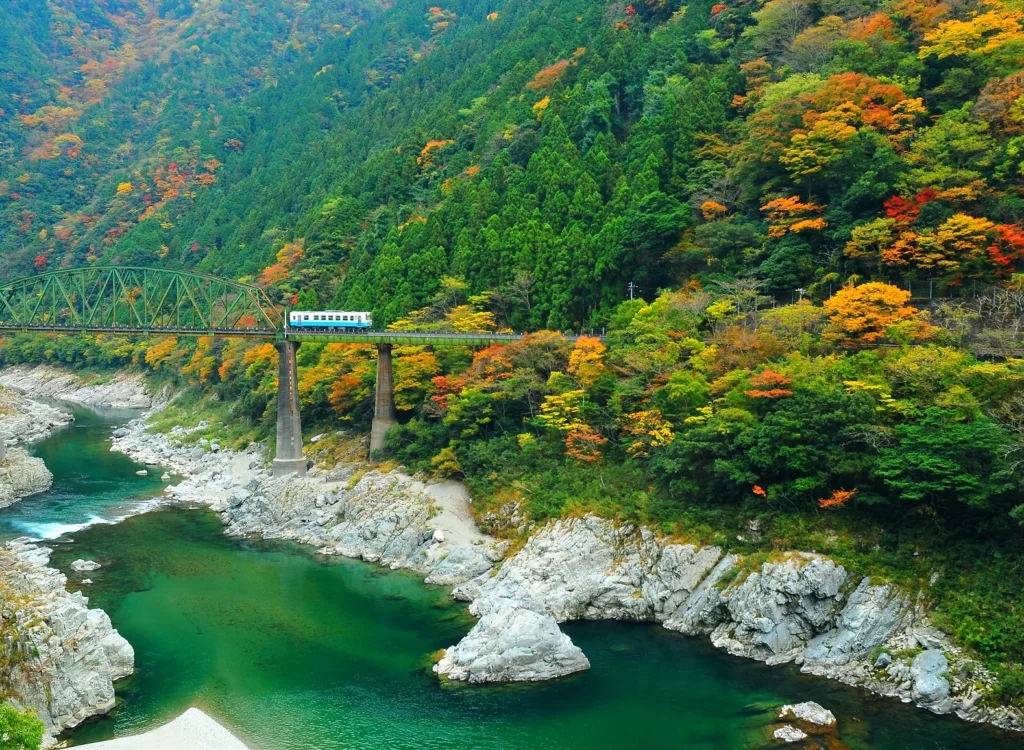 Iya is accessible from three of the four prefectures in Shikoku: Tokushima, Kochi, and Kagawa. Though it is within Tokushima Prefecture's borders, the fastest routes to Iya are from Kochi and Kagawa. Of those two possible departure points, we recommend coming from Kagawa Prefecture for the scenic journey into Iya and its proximity to the mainland upon exit. From Takamatsu Airport, take a bus or taxi to Kotohira Station for a lovely train ride to Oboke Station in Miyoshi City, Iya.
It bears repeating: Iya is remote. It is one of the lesser-known areas on the least visited island of Japan. Therefore, renting a car is advisable only for those comfortable navigating numerous winding paths and handling possibly nerve-inducing narrow mountainside roads. Otherwise, a taxi is a great way to travel Iya and our preferred method, since doing that allows for the beautiful train ride from Kagawa to Iya and back.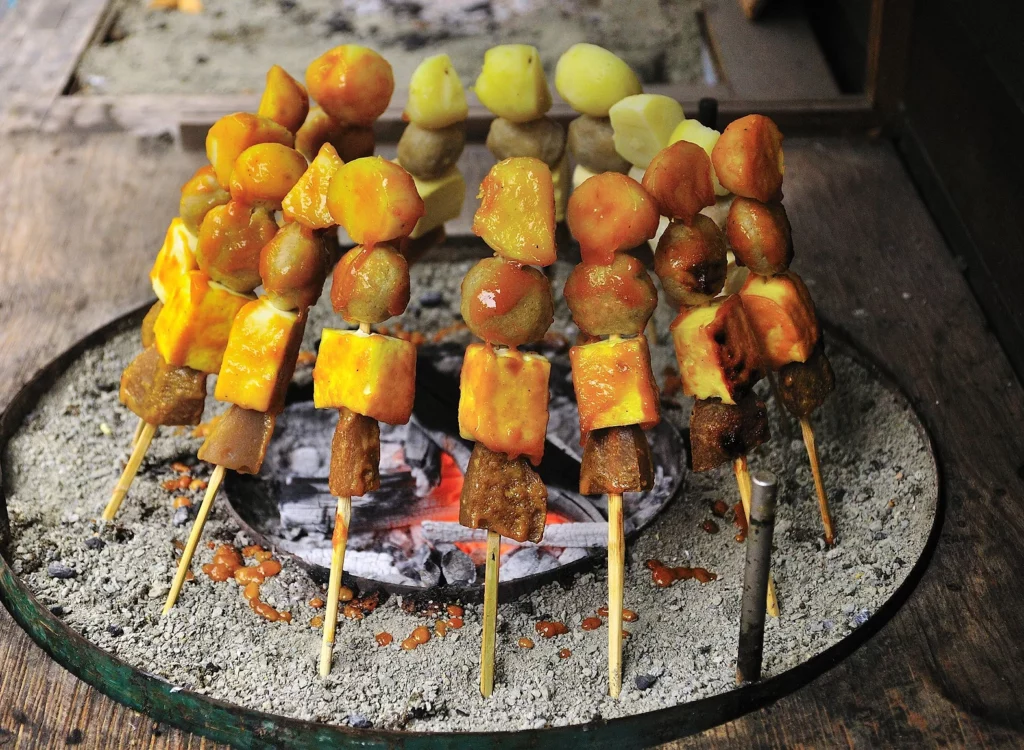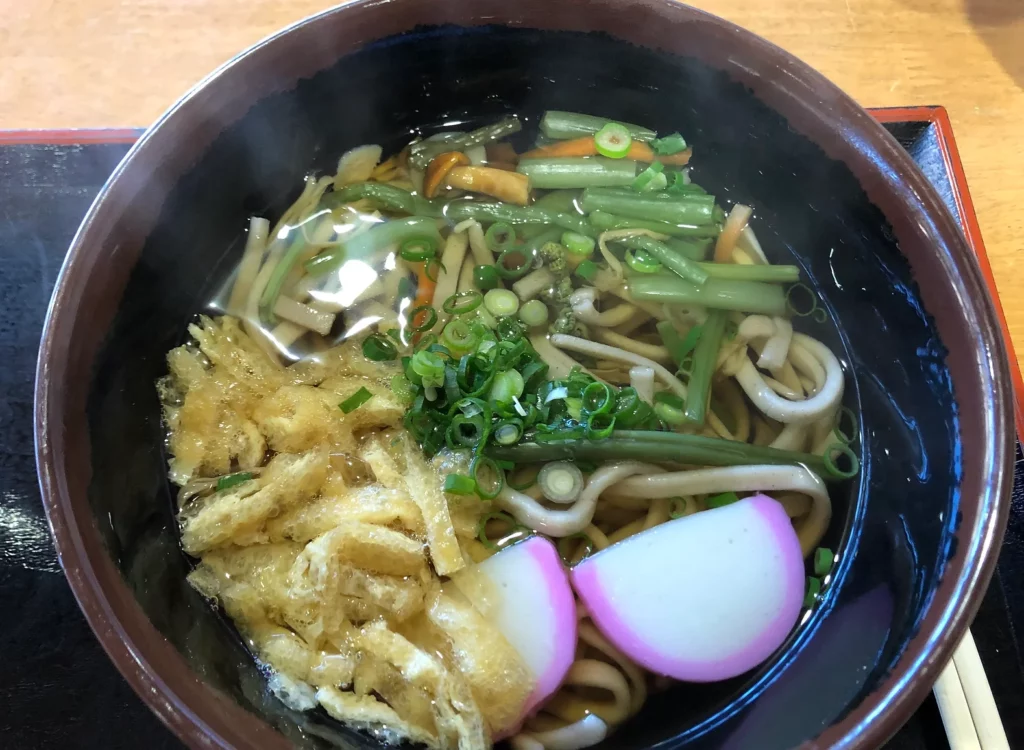 Venturing outward, voyaging inward
An excursion through Iya's spectacular landscape can arouse contradictory sensations. At first, a sense of profound detachment, of disconnection—albeit pleasant and refreshing—from the rest of the world. Entering Iya is like accessing a forbidden realm through a door that has never been opened yet whose key is in your possession. It inspires fascination and awe. Once oriented to that, one may feel an emerging sense of reconnection with something innate and deeply human, an essence, something we all share in common. How to make sense of that coexisting duality is part of Iya's mystery.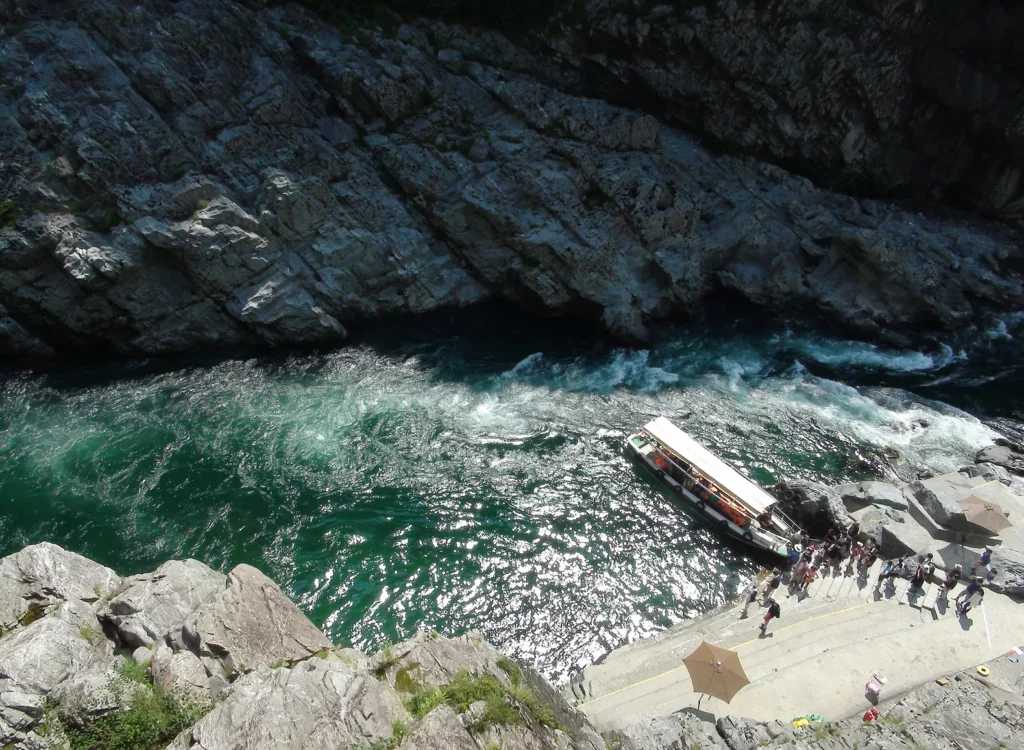 Follow those feelings. In Iya, take the time to bask in the ever-present sense of an out-of-body experience by visiting one of the region's mountain onsen (hot spring baths); soak in healing waters in the midst of some of Japan's grandest nature. Most onsen are located in resort hotels, but patrons are welcome to use the facilities for a small fee.
Nourish yourself with Iya's kyodo ryori (local food). Our favorites include bowls of Iya soba (wide soba noodles) and the delicious, grilled vegetarian miso skewer called dekomawashi, which typically consists of broiled potato, soba dumplings, iwa tofu (superfirm), and konnyaku, all slathered in a sweet-savory miso paste.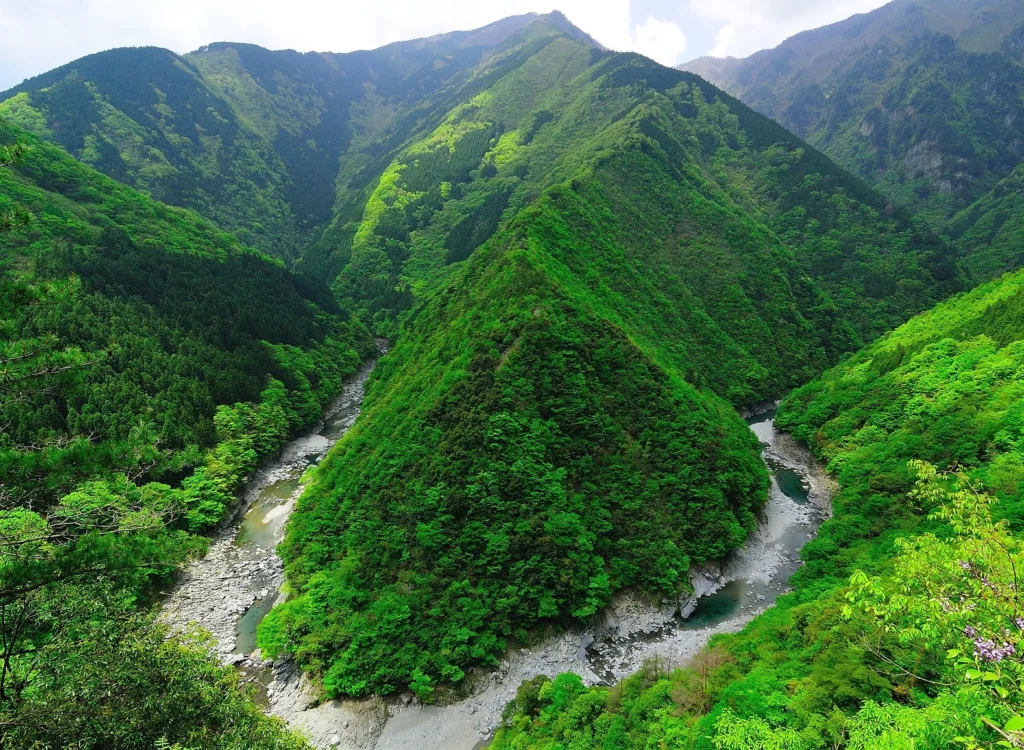 Today, more than ten centuries since the first known settlers arrived (perhaps refugees is a more appropriate term), Iya Valley is a haven for travelers seeking pure Japanese tranquility. It is a place as old as time itself, and the combination of dramatic landscapes and traditional village life will reverberate through your soul.
Contact us for further inquiries, recommendations, and more information about your travel plans throughout Japan.