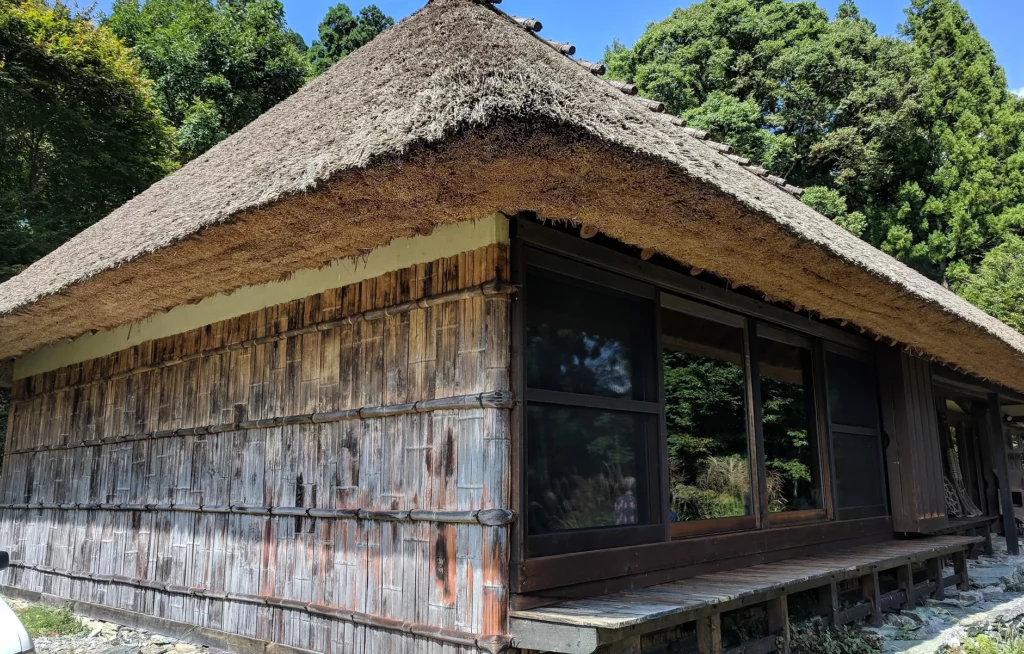 Chiiori is a house, and a dream.
The dream centers on Iya Valley 祖谷, the mythical mountainous region in the center of Shikoku, where Chiiori is located.
Sometimes called the "Tibet of Japan," Iya boasts Japan's steepest ravines, and until recently preserved hundreds of old thatched houses perched on the misty hillsides.
The Chiiori dream, shared by many people over the years, is to find in Japan a place in the countryside that retains its original beauty, and there to build an eco-friendly community deeply rooted in Japan's traditional culture.
Despite appearances, Chiiori has all the amenities of a modern home: high-speed Wi-Fi throughout, double-paned glass windows for insulation in cold weather, modern kitchen appliances, and beautiful, modern bathrooms.
The many aims and activities at Chiiori include natural agriculture, preservation of old houses and rural life - and the creation of unique and forward-looking projects to revitalize the village. Hopefully, these will serve as a beacon for other villages across Japan.
Chiiori is an exemplar of the effort to maintain cultural distinctiveness in the midst of unceasing modernization, fusing both to create a blueprint for future projects throughout the Japanese countryside.
Iya Valley is not only home to stunning vistas and vertigo-inducing cliffs. It is also home to Ochiai village, located 400 near-vertical meters up a mountain. Classified as a "Nationally Important Preservation District," Ochiai is an outstanding living example of a traditional Japanese hamlet. Thatched roof homes abound, many of them hundreds of years old, in a region once considered inhospitable.
Guests can book nights in one of eight available thatched roof houses in Ochiai.
Alex Kerr (pictured below) is the founder of Chiiori Alliance and Chiiori Trust, and has lived most of his life in East Asia, dividing his time between Thailand and Japan.
He graduated summa cum laude in Japanese studies from Yale, and studied Chinese as a Rhodes Scholar at Oxford. His books on Japan include Lost Japan (1993 in Japanese, 1996 in English) for which he won Japan's prestigious Shincho Literature Prize, and Dogs and Demons (2001).
Kerr's work has been instrumental to and inspiration for Unplugged Japan.
209 Higashiiyatsurui, Miyoshi, Tokushima 778-0206, Japan
Contact us for more information about this or any other feature. We also provide recommendations and travel insights regarding your plans throughout Japan.