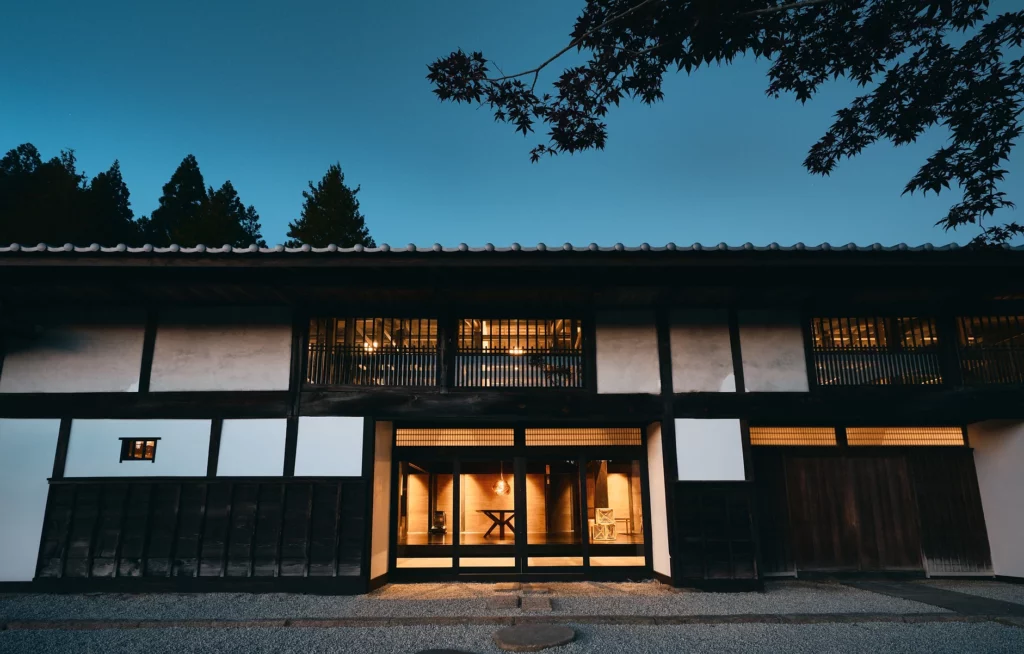 The Nakasendo is one of five travel routes that ran throughout feudal Japan. It ran inland, through the central mountain range encompassed by modern-day Nagano Prefecture. In one of the most well-preserved stops along the Nakasendo, the Kiso region of Nagano is a forested, hilly, rivered and revered place of natural beauty and traditional townscapes. It is here where one finds Zenagi.
In keeping with the region's storied past, Zenagi is a three-room hotel designed in a large, centuries-old farmhouse that is as exclusive and luxurious as it is tasteful. Categorized as an all-inclusive "expedition hotel," Zenagi provides guests with local foods and adventure tours throughout the Kiso countryside. And "adventure" is no exaggeration, as outdoor expeditions are led by highly accomplished athletes, including former Japanese Olympians.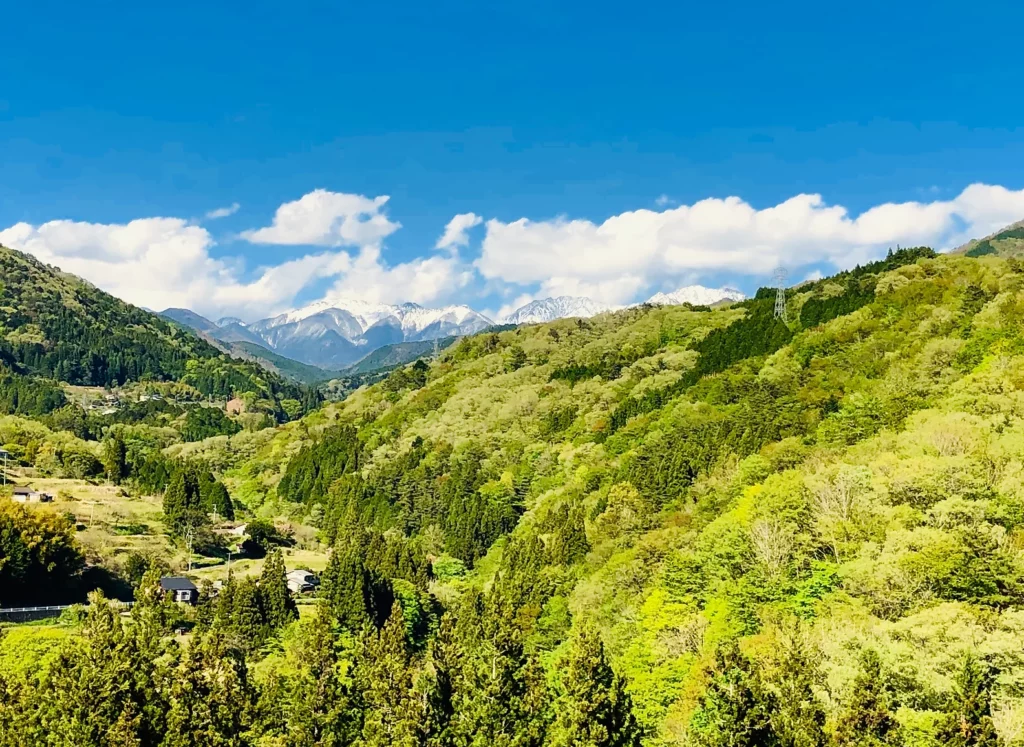 A stay at Zenagi is the key to Kiso's nationally protected forest, and we mean that literally. To many Japanese, Kiso is synonymous with hinoki (Japanese cypress), as the region is famous for producing not only some of the finest cypress wood in the world but supplying the wood used to construct traditional Shinto shrines. As a result, the Japanese government prohibits public access to a critical patch of forest, though they have authorized Zenagi guides, bestowing upon them the physical key to the forest's gated entrance.
Adventure and beauty collide in Kiso's wilderness. At Zenagi, expeditions are a virtue, and guests of any age and athletic propensity can participate in any number of activities, ranging from leisurely canoeing, paragliding, mountain biking, and sawanobori (upstream mountaineering). Zenagi, however, is family-friendly above all and considers the needs of the whole group when developing an adventure plan. While the outdoors are reason enough to visit for some, for others, the dining itself will be worth the trip.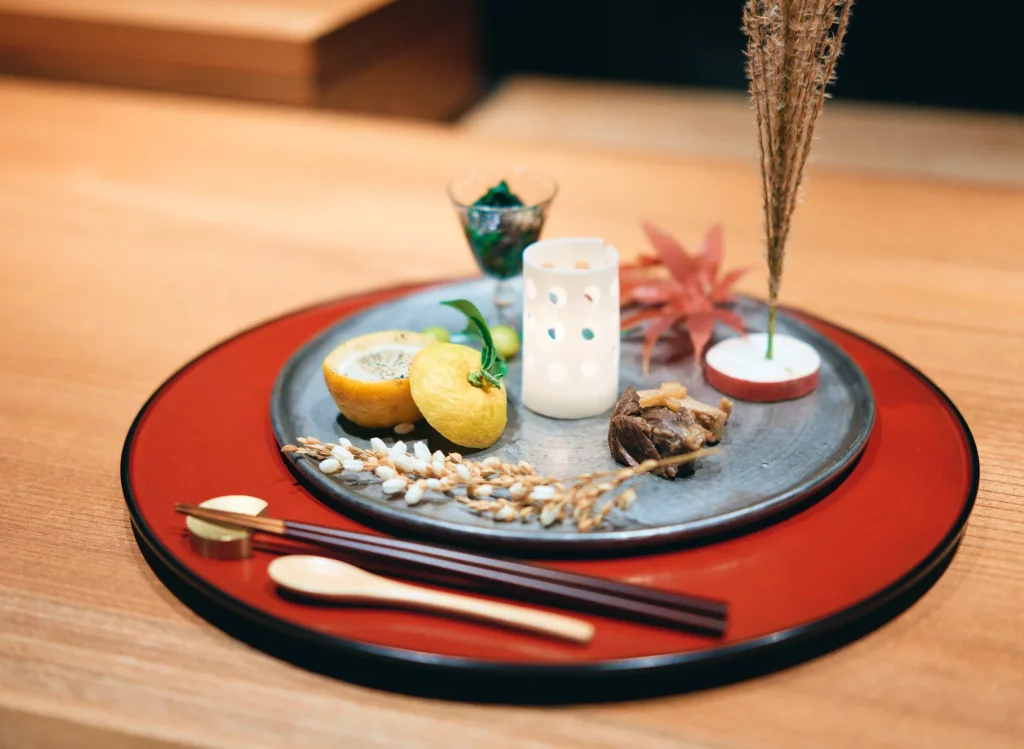 Zenagi has pioneered "Kiso slow-food:" organic, locally grown produce distinguished by the region's traditional cuisine, harvested day-of and prepared under the supervision of Michelin-starred chefs. Local foods include the nationally-coveted matsutake mushroom, signature Kiso beef, and the regional Shinshu salmon. The vegetables too are worth savoring. In addition to sourcing ingredients from organic farmers, Zenagi is able to harvest some of its own excellent plant-produce in the wild.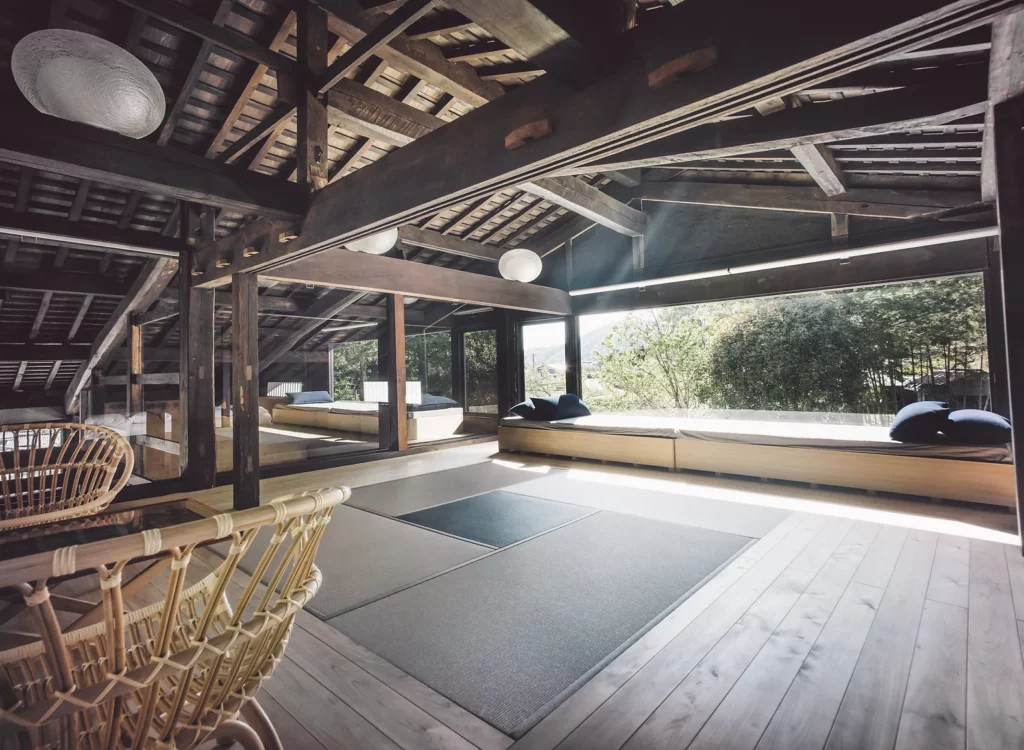 Zenagi's location, style, and amenities are important for two reasons. First, in the 2010s, a world-historic milestone occurred: more than half of all people lived in cities than in the countryside. In other words, a trend which had begun at the start of the industrial revolution had culminated in the 21st century. And that is what makes a destination like Zenagi so special to us. It creates on an even larger scale than our beloved Chiiori a fusion of history, of now and then, in a package that restores our humanity by immersing us in environs nature built.
Second, Zenagi carves out a sustainable path to luxurious travel. At first glance, a three-room property might seem like a limiting factor—but that is precisely its strength. The opportunity to restore in modern luxury a historic farmhouse in keeping with Kiso's pre-modern landscape overrode the temptation for something bigger, something which might appeal to Western conventions of luxury travel. That kind of thinking is what drove Zenagi's proprietor, Muneyuki Okabe, to create it.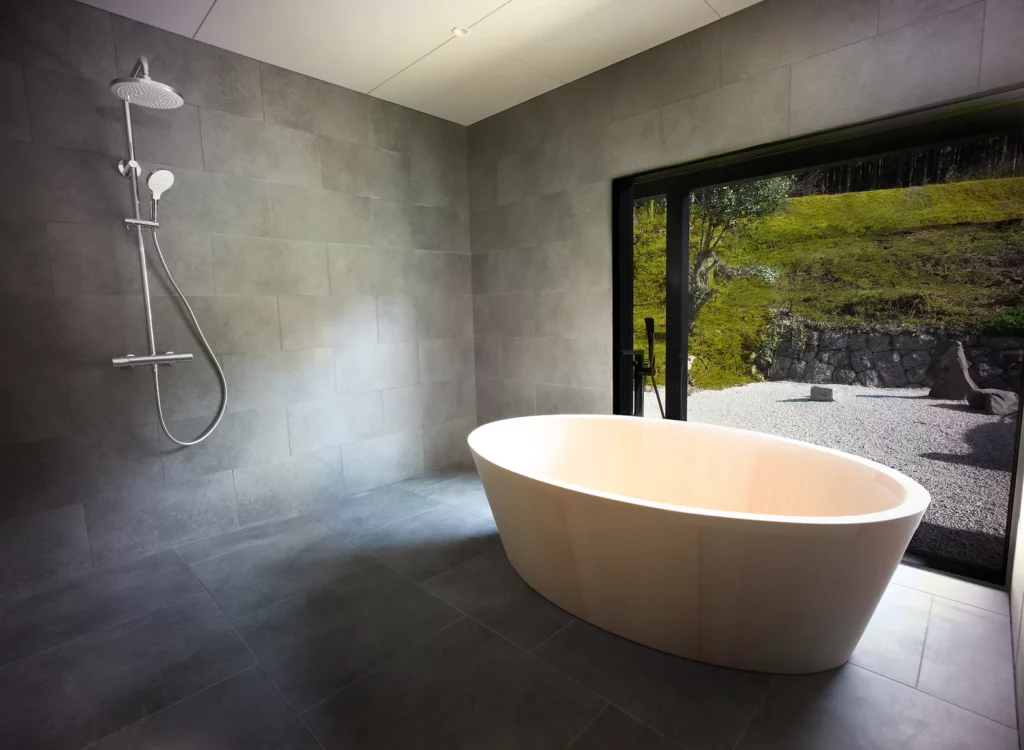 An accomplished documentary producer most famous for covering extreme sporting events, Muneyuki Okabe's mission is to remind the world of Japan's grand bounty. He chose Kiso in part because it is a crossroad that unites the country's natural features: mountains, rivers, and forests. Kiso is a place where one lives well. It is remote, but not too distant from the capital. It is serene, but the landscape beckons thrill-seekers. Its quality food grows abundantly, and it is a place where history reverberates off of every rock, tree, and riverbed. The sum total conjures a deep sense of awe.
Zenagi has integrated the amenities and comforts of the present and packaged them with respect for the past. And by doing so, they have created much more than a luxury getaway.  They have created a blueprint for sustainable hospitality going forward.
222 Tadachi, Nagiso-machi, Kiso-gun
Nagano, Japan 399-5303
Contact us for further inquiries, recommendations, and more information about your travel plans throughout Japan.