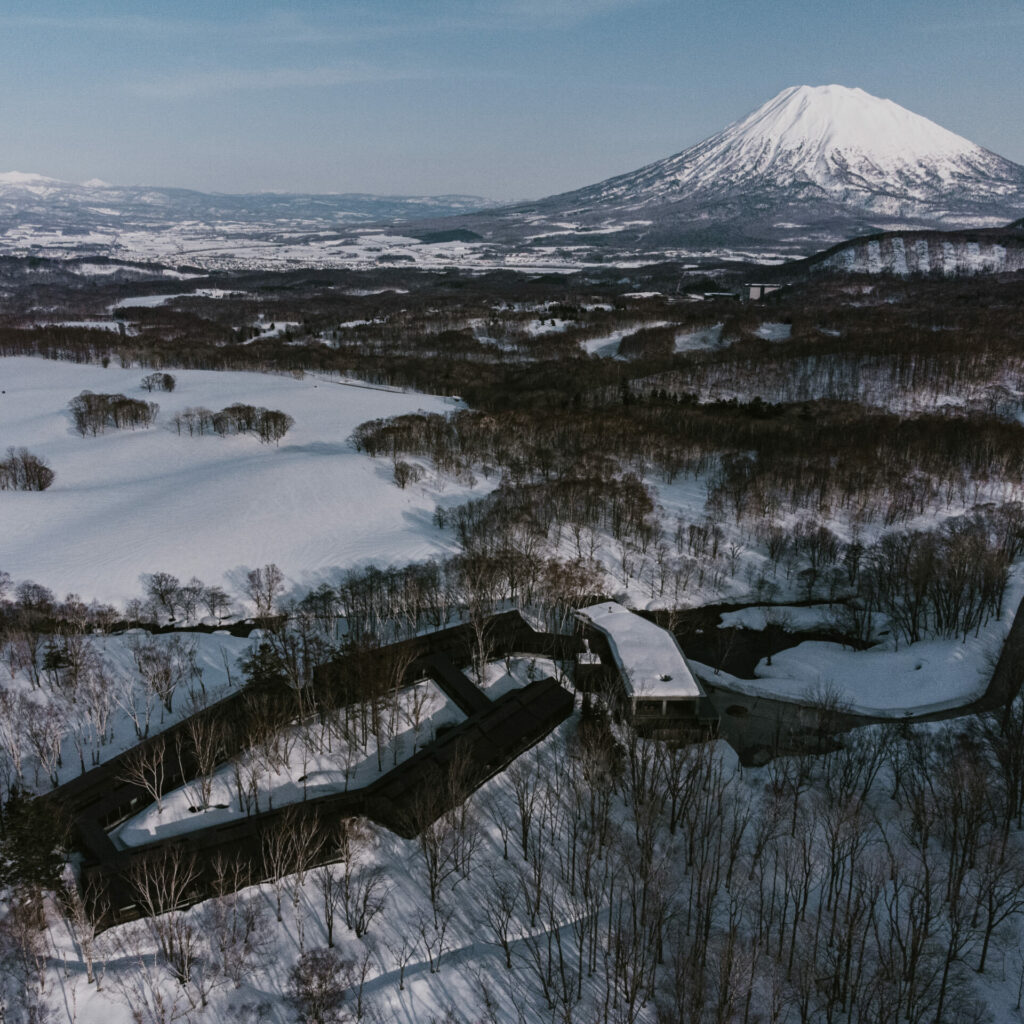 Healing ritual.
The mountain town of Niseko, Hokkaido, is visually imposing. It has a strikingly mountainous topography and is a natural haven for sport in wintertime. By appearances alone, Niseko is for outdoor adventure. But appearances can also veil underlying qualities. After years of traveling (and living in) Japan, Niseko was the specially chosen site of Zaborin Ryokan by its three co-founders, Michèle and James Marshall, and artist Shouya Grigg. They discovered in Hokkaido a region that can supply adventure and meditative relaxation in equal measure. According to Michèle, Zaborin was inspired by "the uniquely Japanese experience of ryokan indulgence." In Niseko, she added that they found a way to "combine all [the] elements of exquisite Japanese cuisine and ingredients, superior—and private—onsen experience, and 'omotenashi,' with more flexibility and modern luxury brought in." There they found a place where all of the region's inviting qualities converge to create Zaborin, a luxury ryokan located in the scenic Hokkaido country. It is a space where one can immerse, indulge, relax, and rejuvenate.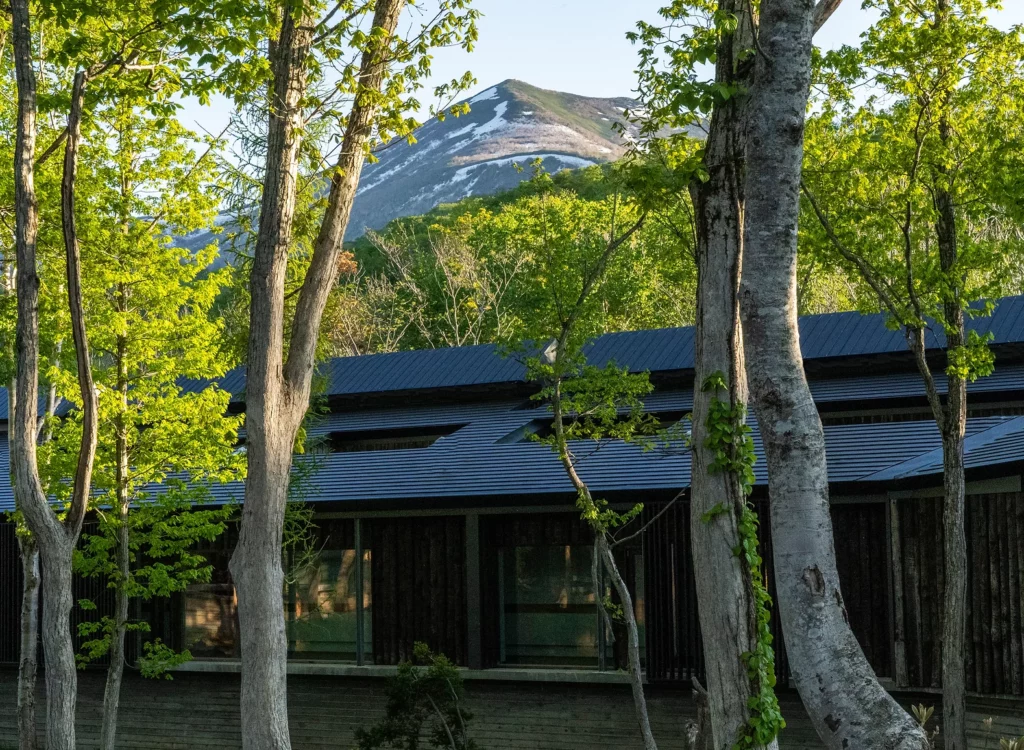 A space for all seasons
The ryokan, which sits on more than 12 acres of land, consists of a sprawl of just 15 independent villas. Each one is named after a snowflake's unique crystalline pattern and represented by a kamon, or traditional Japanese crest. The villas were designed and built to present unobstructed scenic views, which, depending on the particular villa, includes the birch-forested Hanazono farm, Mount Yotei, or the Annapuri ski resort mountain range. All rooms have options for traditional Western beds or plush Japanese futons.
All 15 villas at the ryokan include two private hot spring baths, indoor and open-air, ideal for soaking year-round. But the hot spring that exists at Zaborin is of a particular kind known throughout Japan as gensen kakenagashi, or "hot spring direct from the source," the most coveted, mineral-rich variety. The quality of Zaborin's hot spring source ranks in the top 10% of gensen kakenagashi nationwide, confirming its status as a world-class destination for its hot spring alone. The inclusion of dual hot spring baths per room creates an inescapable coziness, inside and out. Zaborin sets itself apart as a ryokan by uniting the particulars of modern luxury travel with the tradition of Japanese self-rejuvenation; one's well-being syncs with the grand Hokkaido environs and the full hospitality of the ryokan.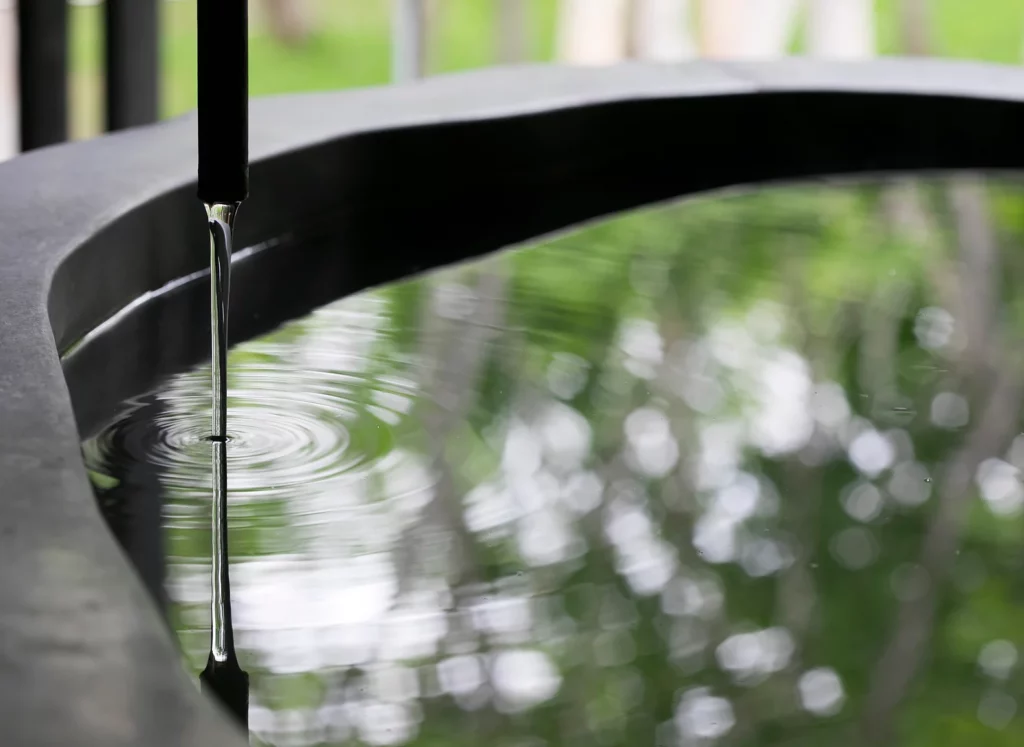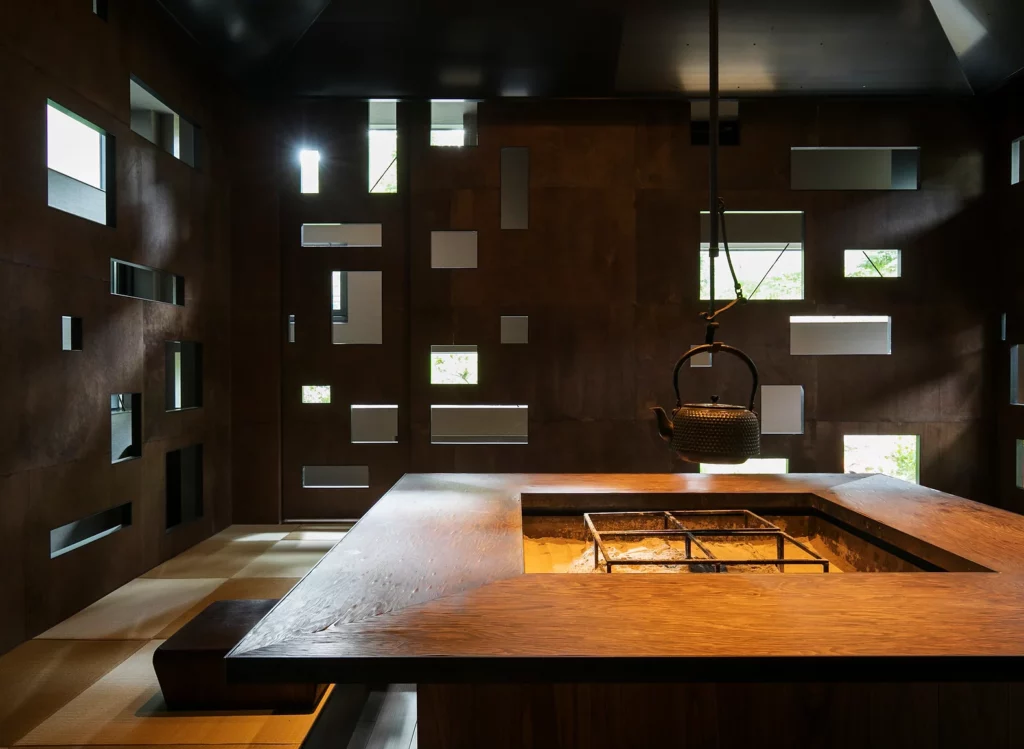 "Washoku" is an umbrella term for traditional Japanese cuisine, which, in 2013, was formally designated an intangible cultural heritage by UNESCO. Kaiseki is arguably washoku's apotheosis, its highest expression; it is a way of preparing a multi-course feast at peak seasonal flavor in a way that is as visually pleasing as it is delicious. Zaborin, adjacent to a forest farm, developed a signature style called "kita kaiseki" (kita meaning "northern") with meals prepared with food foraged day-of for peak freshness and flavor. It is a rare treat to taste food so fresh, picked at the height of the season. Then again, Zaborin is a place where ordinary fades away, and extraordinary becomes the norm.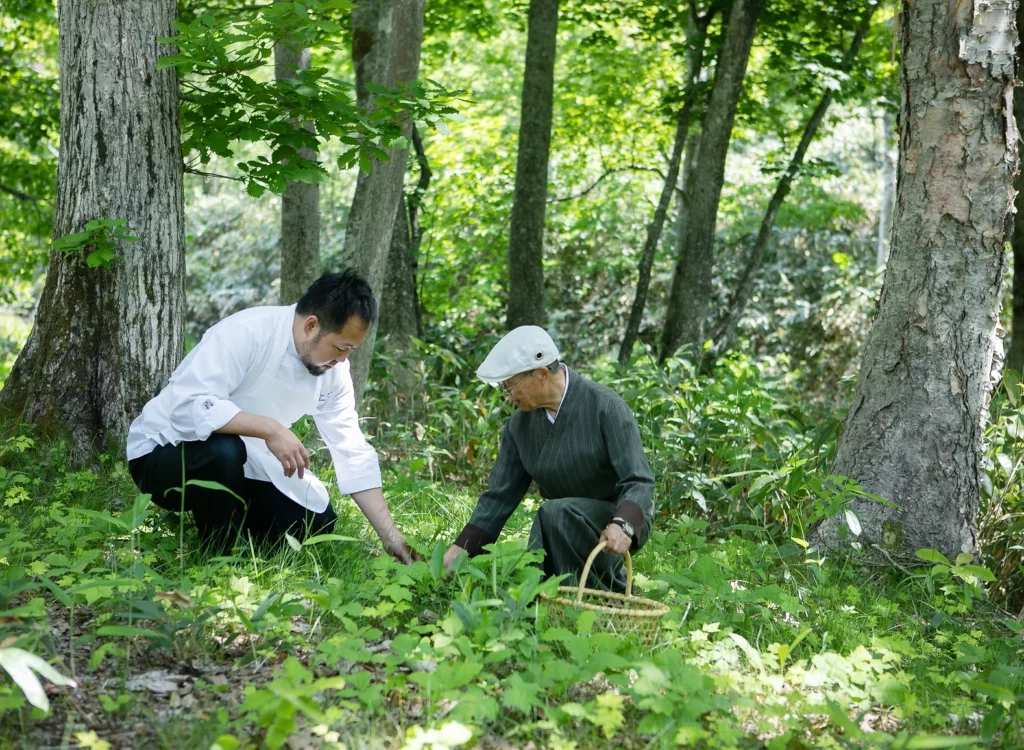 Language and culture
Language is possibly the foundation stone of cultural knowledge. In large part, to know a culture is to understand it through the vocabulary it uses to describe itself and the world. Japanese has many words to describe the nearly indescribable. There is a word to describe an autumn leaf falling off a tree and floating to the ground.  In Japanese, there is also a word that captures the essence of nature's healing effect on the person: shinrinyoku.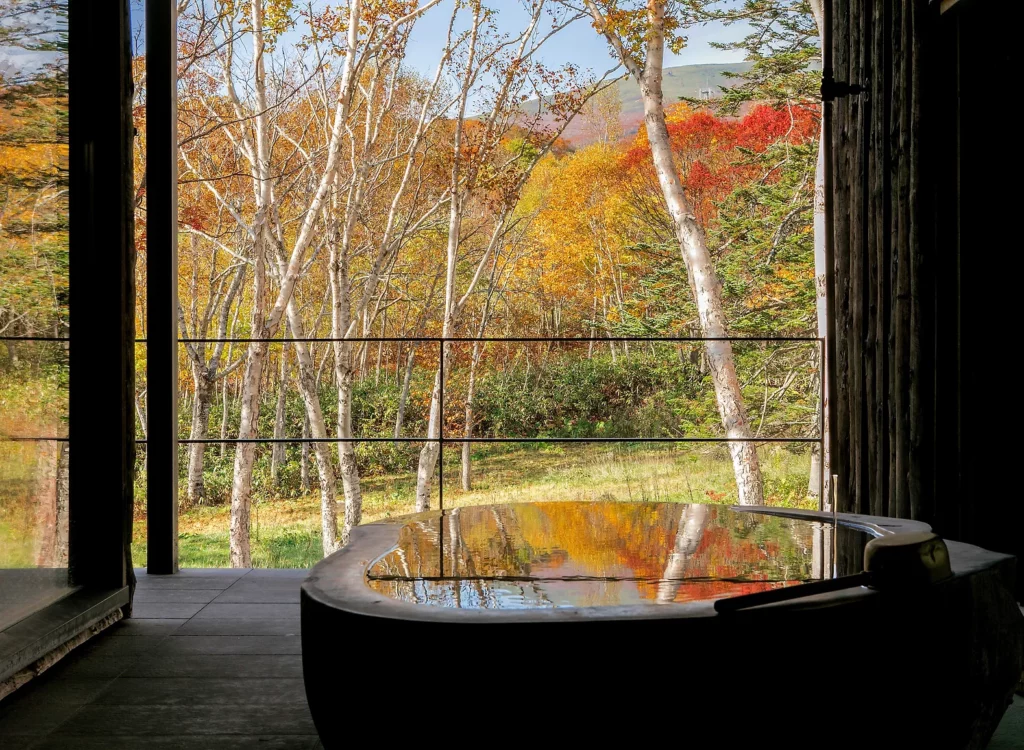 The word shinrinyoku translates to "nature bath." It signifies the ineffable feeling of being completely immersed and enveloped by natural surroundings, and a word we would apply to the experience at Zaborin. The word's mere existence is a testament to how the Japanese were both struck by and fortunate to have time to meditate on nature's beauty. Their history stretches back continuously—unbroken by outside forces—for millennia.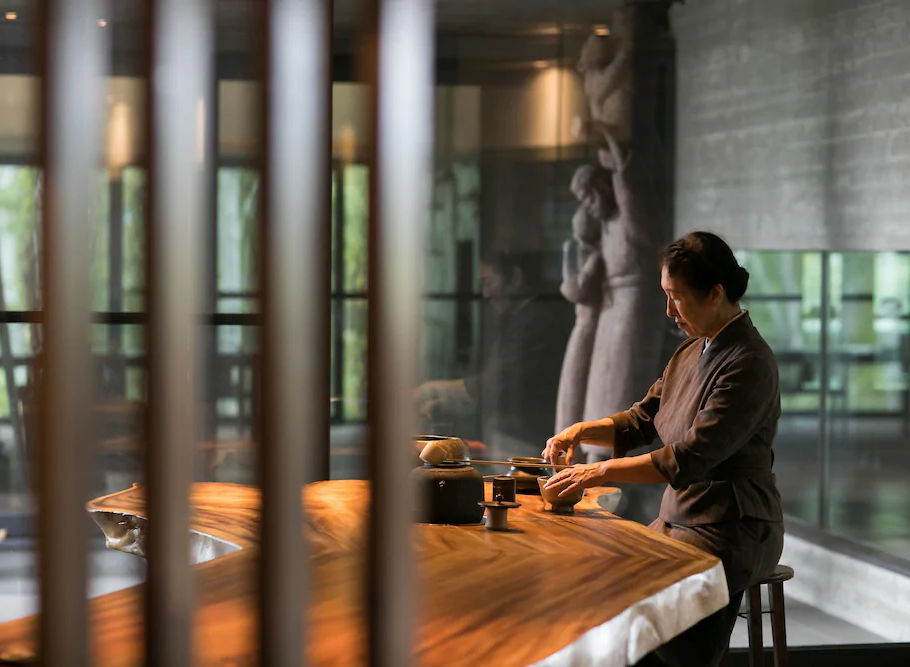 Deciphering "Zaborin" also reveals meaningful roots. According to their website, "[t]he core of the name 'Zaborin' (坐忘林) is made up of the zen meditation word meaning to sit and forget (坐忘). Together with the character for 'woods' (林), it encapsulates the essence of our purpose: to sit, to forget, to unwind, and to absorb the natural beauty within the woods." We would add that by doing so, one can simply be. Everyday life often compels us to meet our various wants and desires through acquisition. We have the desire to have and use whatever we're after and, over time, find ourselves spent in the process and in need of time to unwind. One of the most extraordinary features of Zaborin is not a feature at all, but a kind of overriding permission: you are permitted to let go, be released from what typically binds you, and be for its own sake.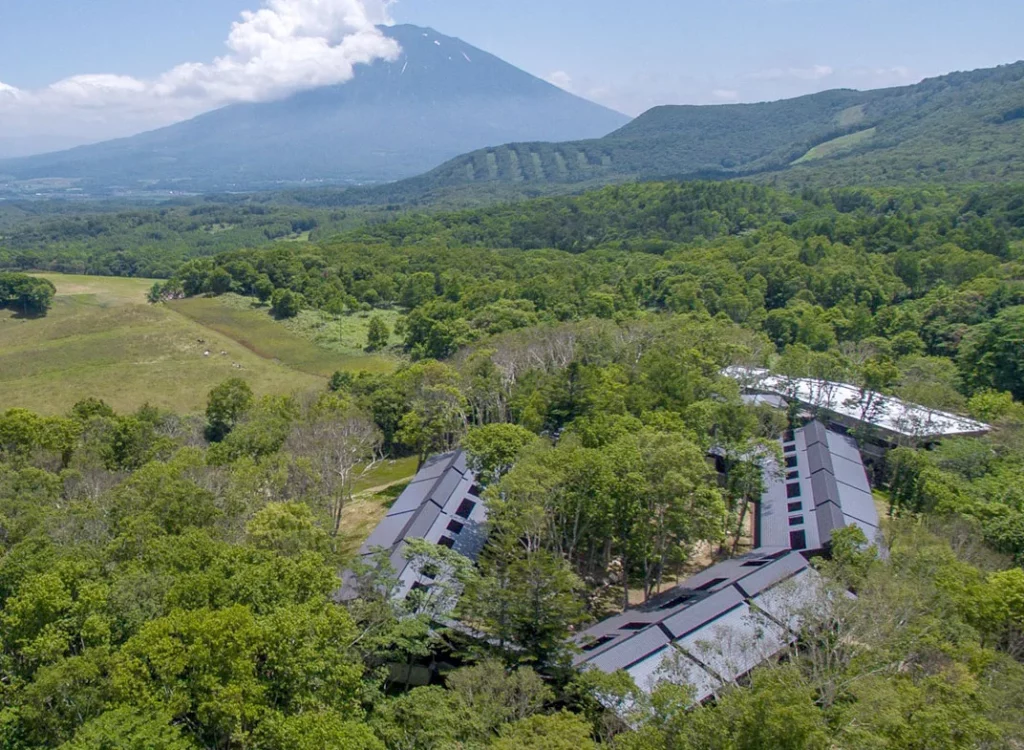 76-4 Hanazono Kutchan-cho,
Hokkaido Japan 044-0084
Contact us for further inquiries, recommendations, and more information about your travel plans throughout Japan.